 100 % Natural.
The Living Vineyard.
We encourage flora and fauna to bloom and thrive in our vineyards. The magic of our wines then arises from this dynamic life, married together with the distinctive flavors of our beloved region. We in the Kraichgau are living in a Renaissance of wine culture, here where the art of viticulture was founded by the Romans and honed by Cistercian monks.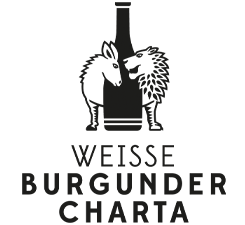 Vital micro-organisms for our soils.
Structured water — ambassador and life-giver.
Horn manure [Preparation 500]
The energy of the earth to activate the soils.
Horn silica [Preparation 501]
Imparting the power of the sun.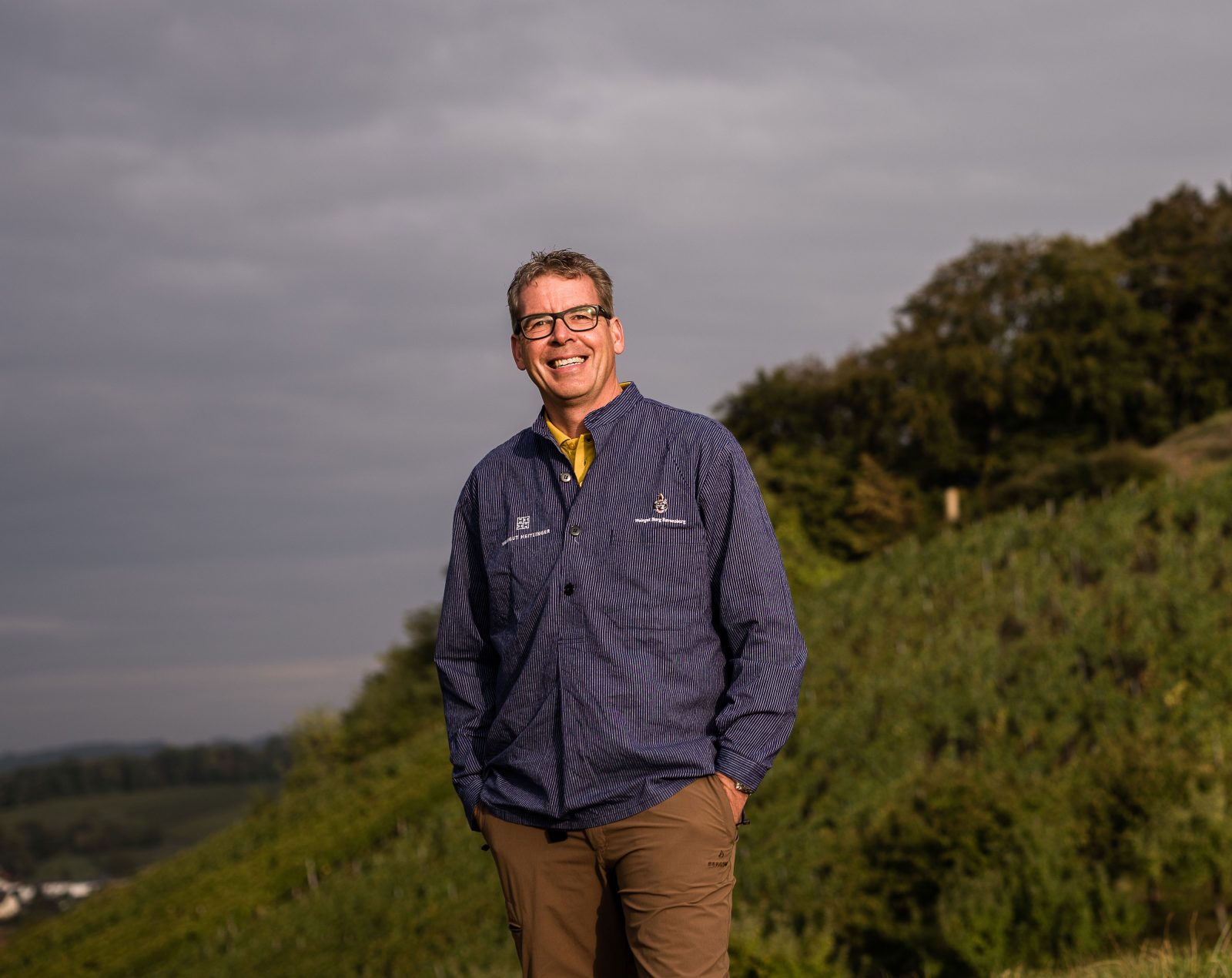 "Wine should evoke the true magic of a place in the nose and palate."

Claus Burmeister, Winemaker
How do we do it? Nature leads, with the winemaker's wisdom and skill shepherd-ing the way.
Our philosophy: our wines enjoy the benefits of meticulous handcraftsmanship and organic winegrowing, enriched with modern insights in both the vineyard and the cellar. This is crucial for allowing the authentic identity of our terroir to express itself fully. Each parcel is specially selected and sorted according to its individual characteristics and conditions, including soil and micro-climate.
The People
In the cellar, our photo-optic sorting system ensures that only the finest of fruit makes it into our wine. The must is gravity fed and then gently processed, using minimal pumping, before undergoing fermentation in a carefully controlled environment. Our experienced cellar team sees itself simply as a companion to each wine on its journey, leading to the real reward: wines truly of and from nature.
The true magic of a place.
The Kraichgau: A Natural for Pinot Wines.
Back in the 12th century, monks of the Cistercian order discovered the outstanding winegrowing conditions of the Kraichgau's limestone-rich hills. Pinot vines in all shades – Pinot Noir, Pinot Blanc, Pinot Gris and Pinot Meunier, as well as extended members of the family such as Chardonnay and Auxerrois – flourish here thanks to an environment as advantageous as that of their native French homeland. With more than 80 % of its holdings devoted to Pinot, Heitlinger is proud to preserve and extend this fascinating legacy.
Colored Marl from 160 million years ago.
Our VDP classified wines from Große Lagen sites are situated on the south face of the Kraichgau hills. What makes this landscape so fascinating is the diverse range of limestone-rich sedimentary soils spread across a mere few square kilometers.
Red marl with solifluction

Ausrichtung:
Südsüdwest

Gefälle:
≤ 35 %

7.000 Stock / ha

Höhenlage:
180 – 200 mü. NN

Fläche:
4,57 ha

Ausrichtung:
Südwest
bis Südost

Gefälle:
≤ 70 %

10.000 Stock / ha

Höhenlage:
220 – 255 mü. NN

Fläche:
1,2 ha

Ausrichtung:
Südwest

Gefälle:
≤ 40 %

6.500 Stock / ha

Höhenlage:
210 – 250 mü. NN

Fläche:
12,57 ha

Ausrichtung:
Südost

Gefälle:
≤ 50 %

7.000 Stock / ha

Höhenlage:
270 – 320 mü. NN

Fläche:
5,30 ha

Ausrichtung:
Süd

Gefälle:
≤ 50 %

6.000 Stock / ha

Höhenlage:
200 – 240 mü. NN

Fläche:
5,39 ha

Ausrichtung:
Südwest

Gefälle:
≤ 40 %

7.500 Stock / ha

Höhenlage:
240 – 265 mü. NN

Fläche:
2,49 ha
News
For more information look at our german site.