Meetings and Conferences at the Heitlinger Hof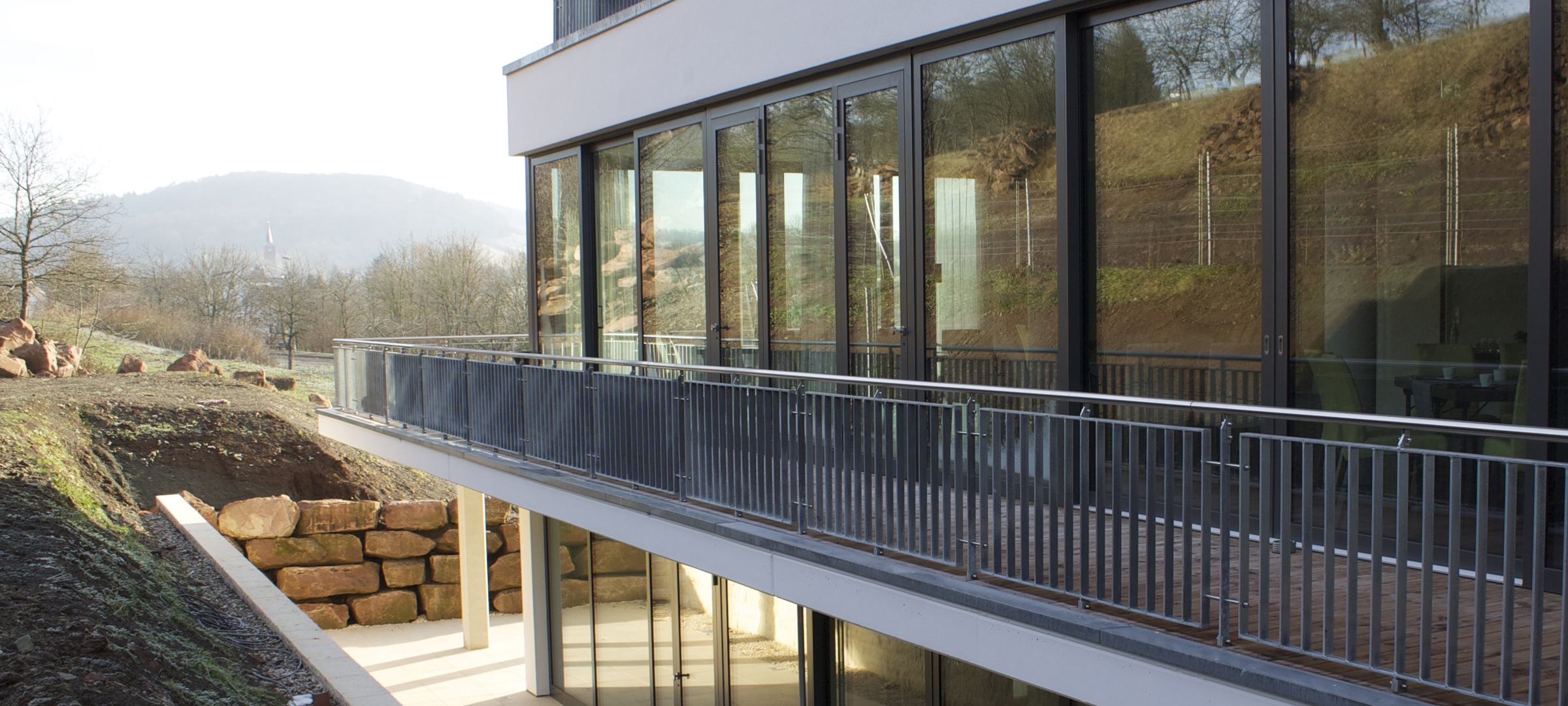 CONFERENCES, MEETINGS AND EVENTS
Professional meetings and conferences and stylish functions. Two things that are not in the slightest mutually exclusive in the HEITLINGER HOF. Who says that you cannot have exquisite cuisine at a conference or have to go without professional equipment at a banquet?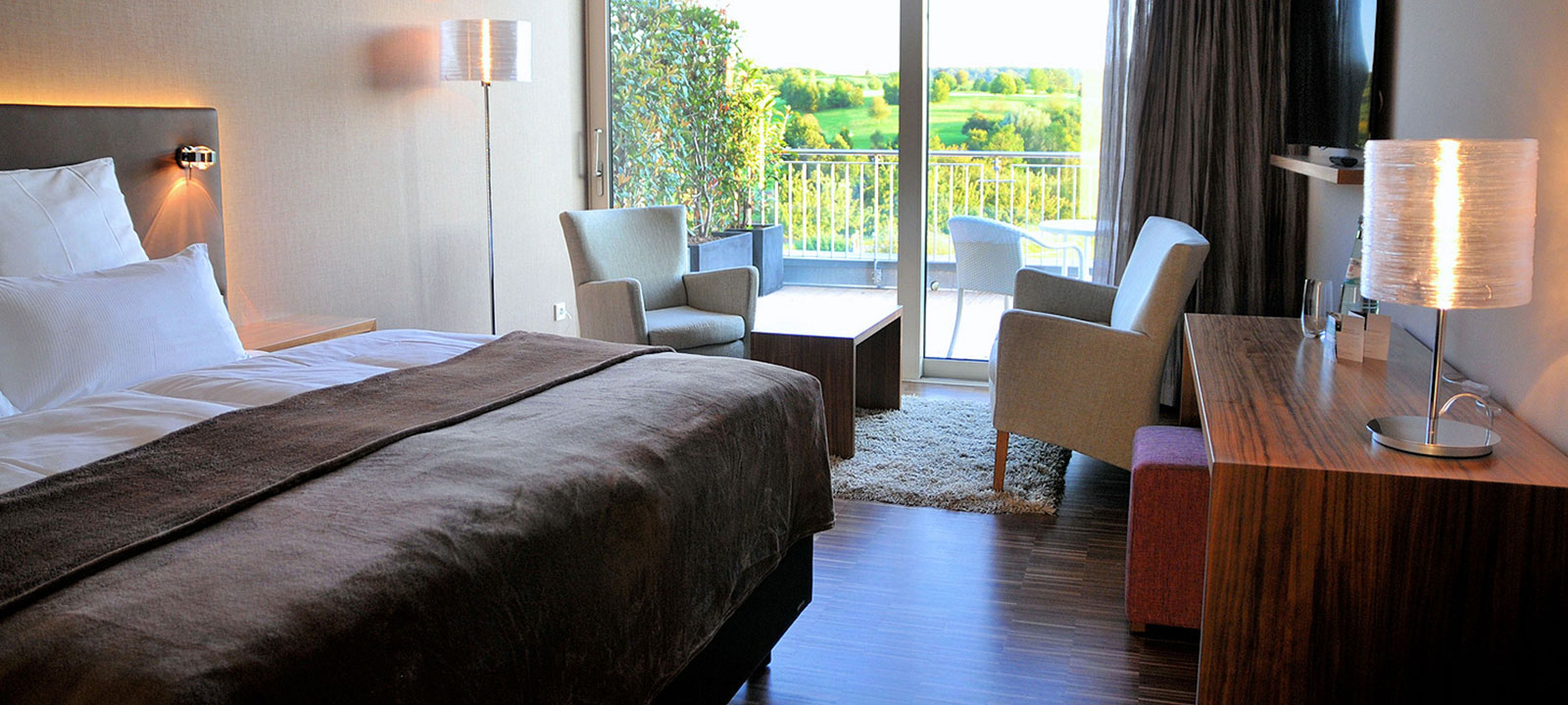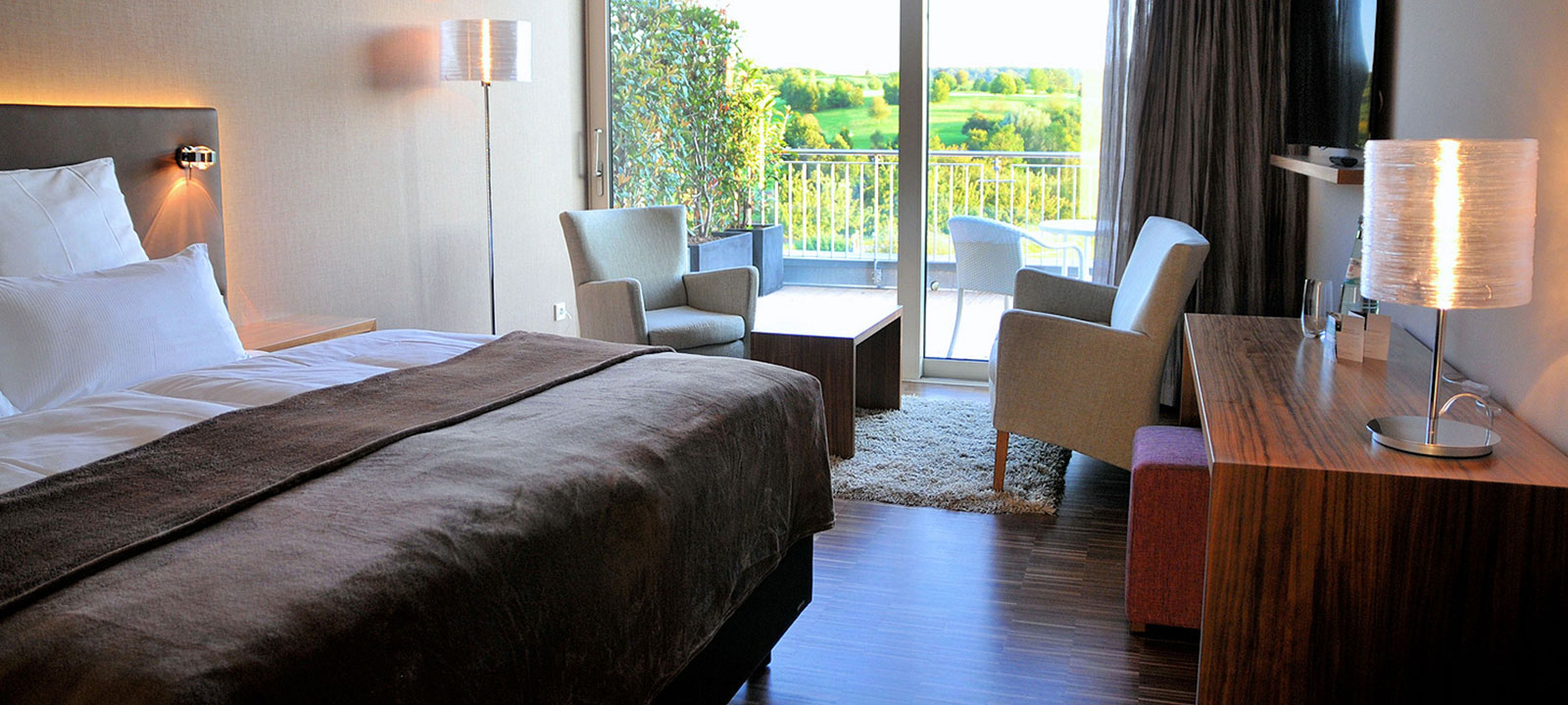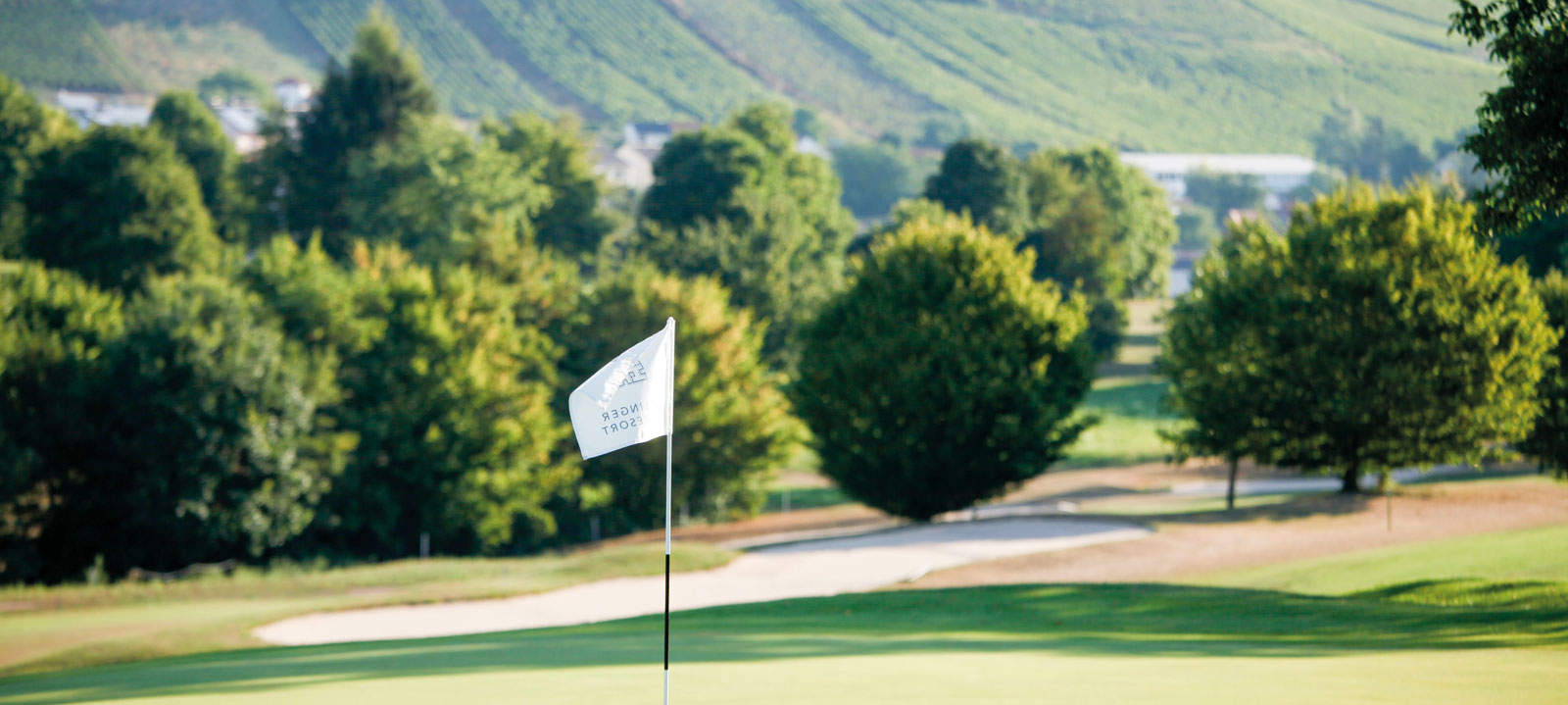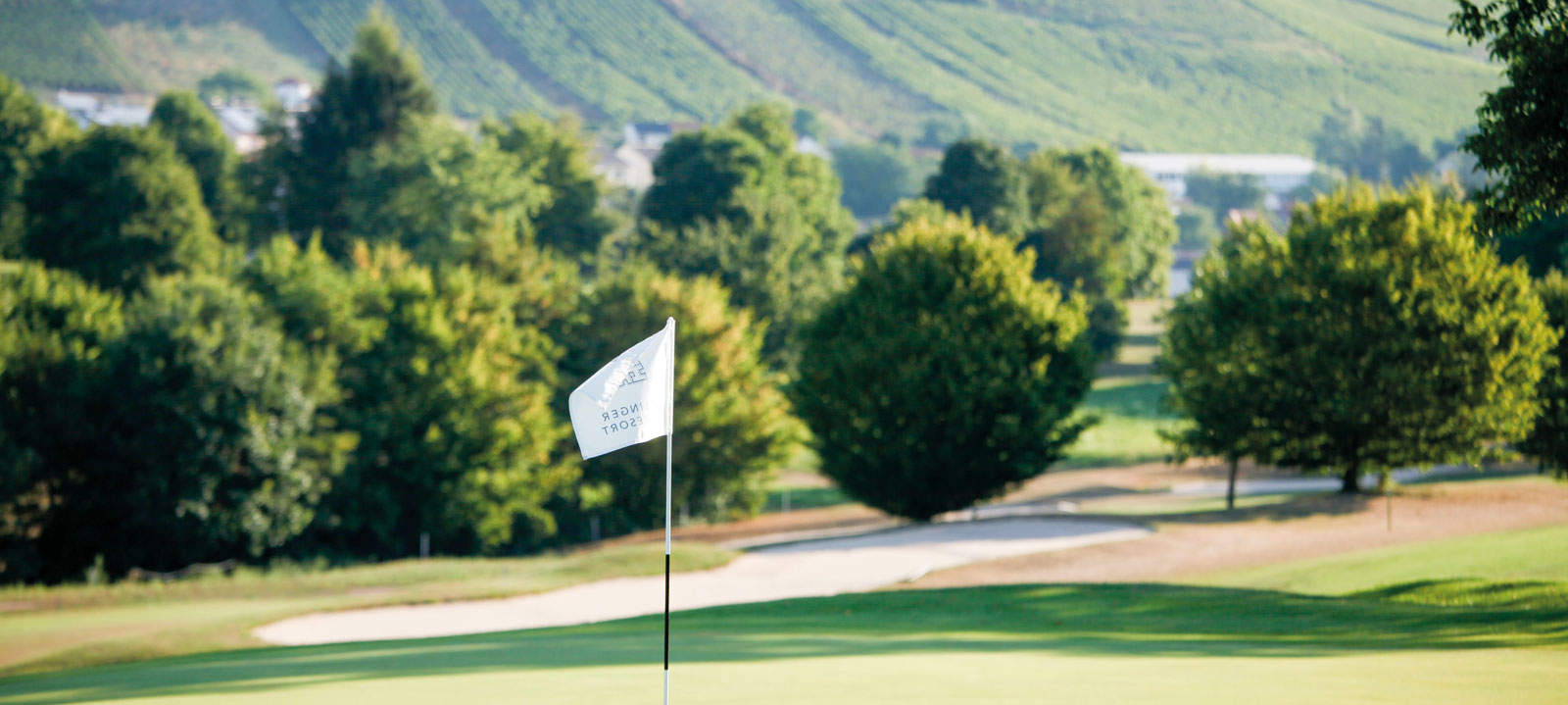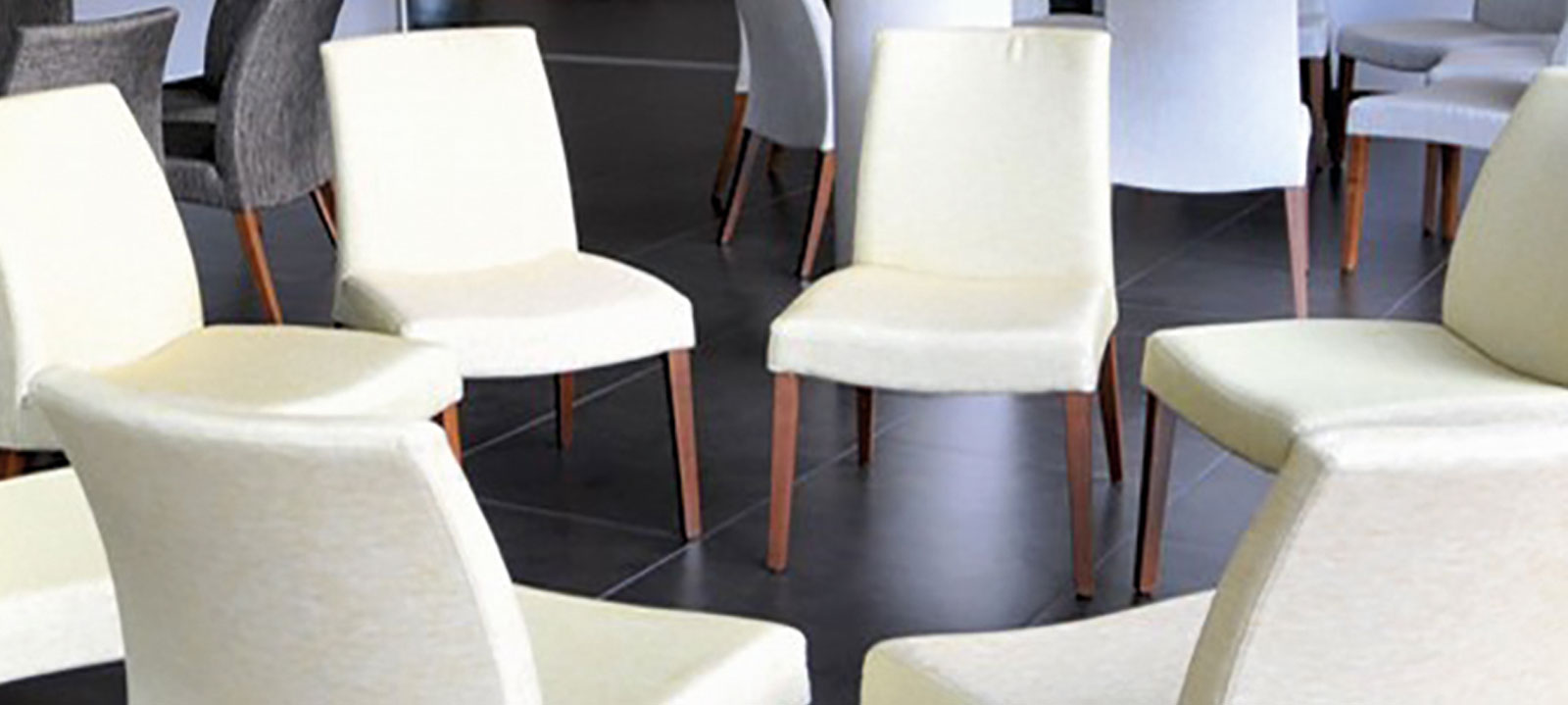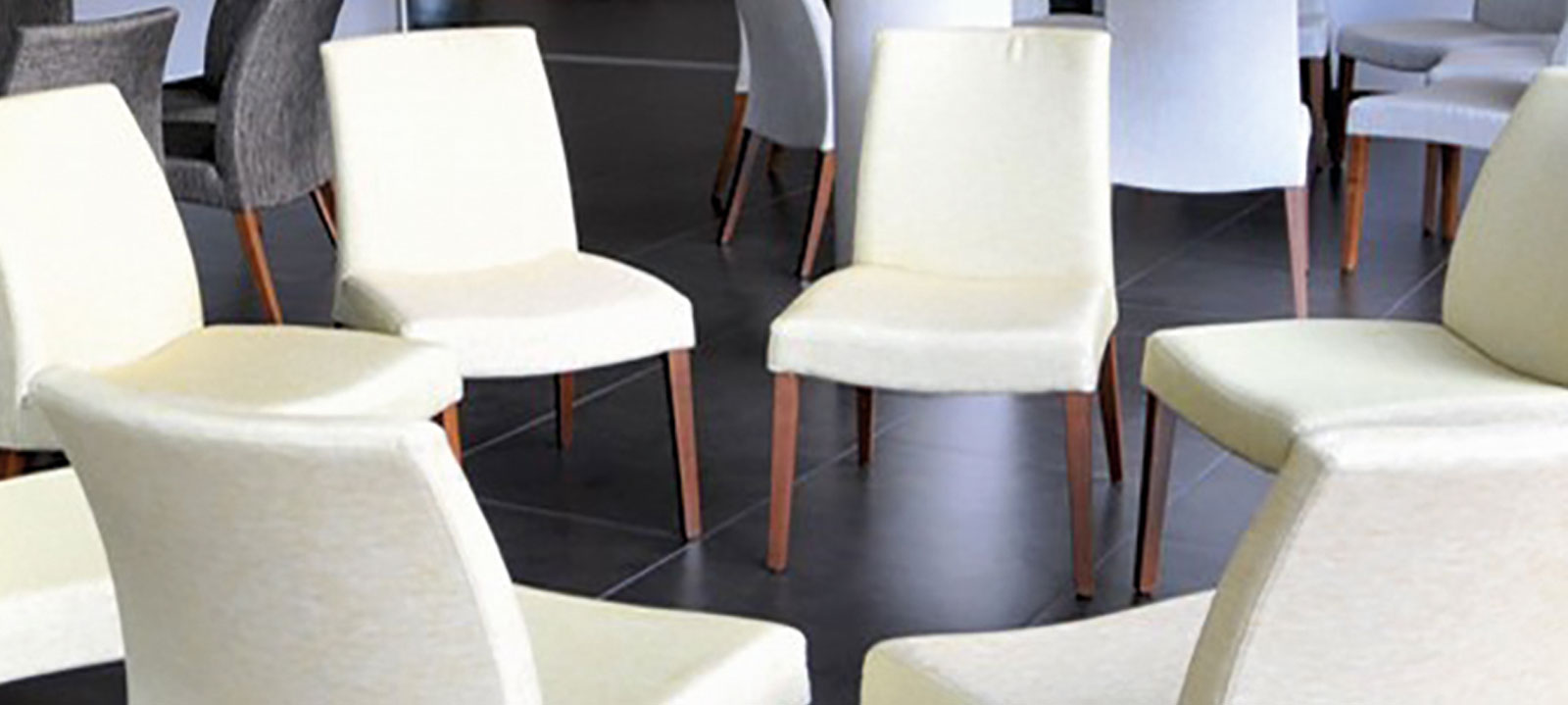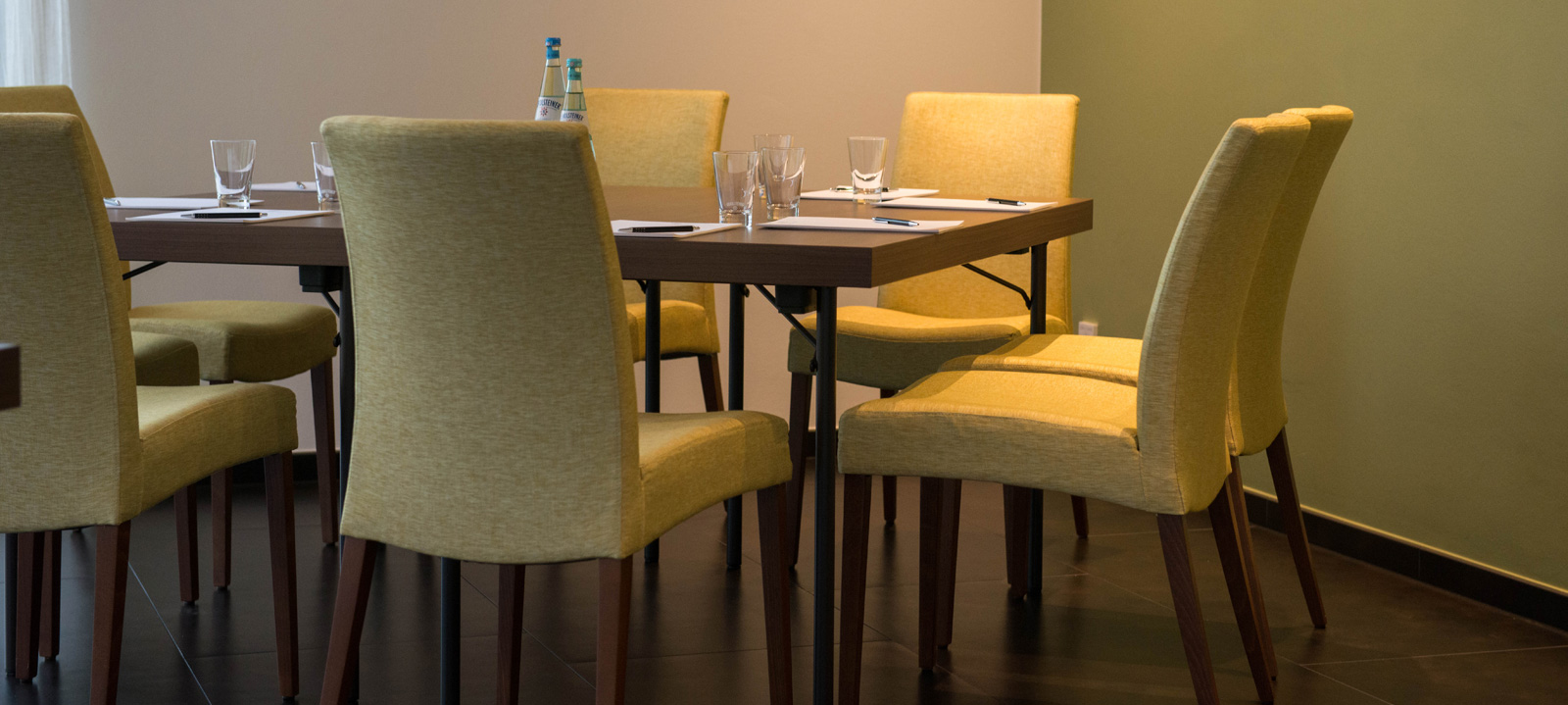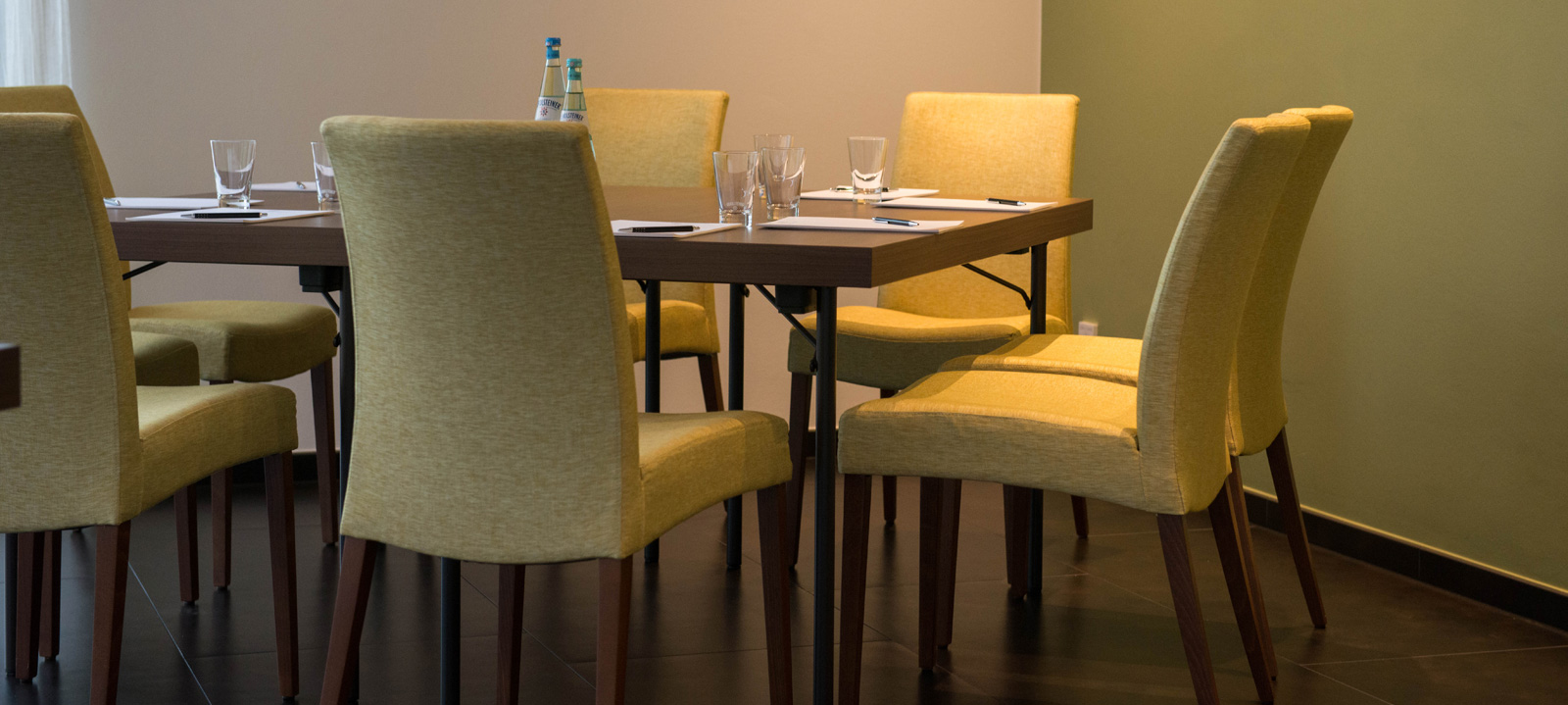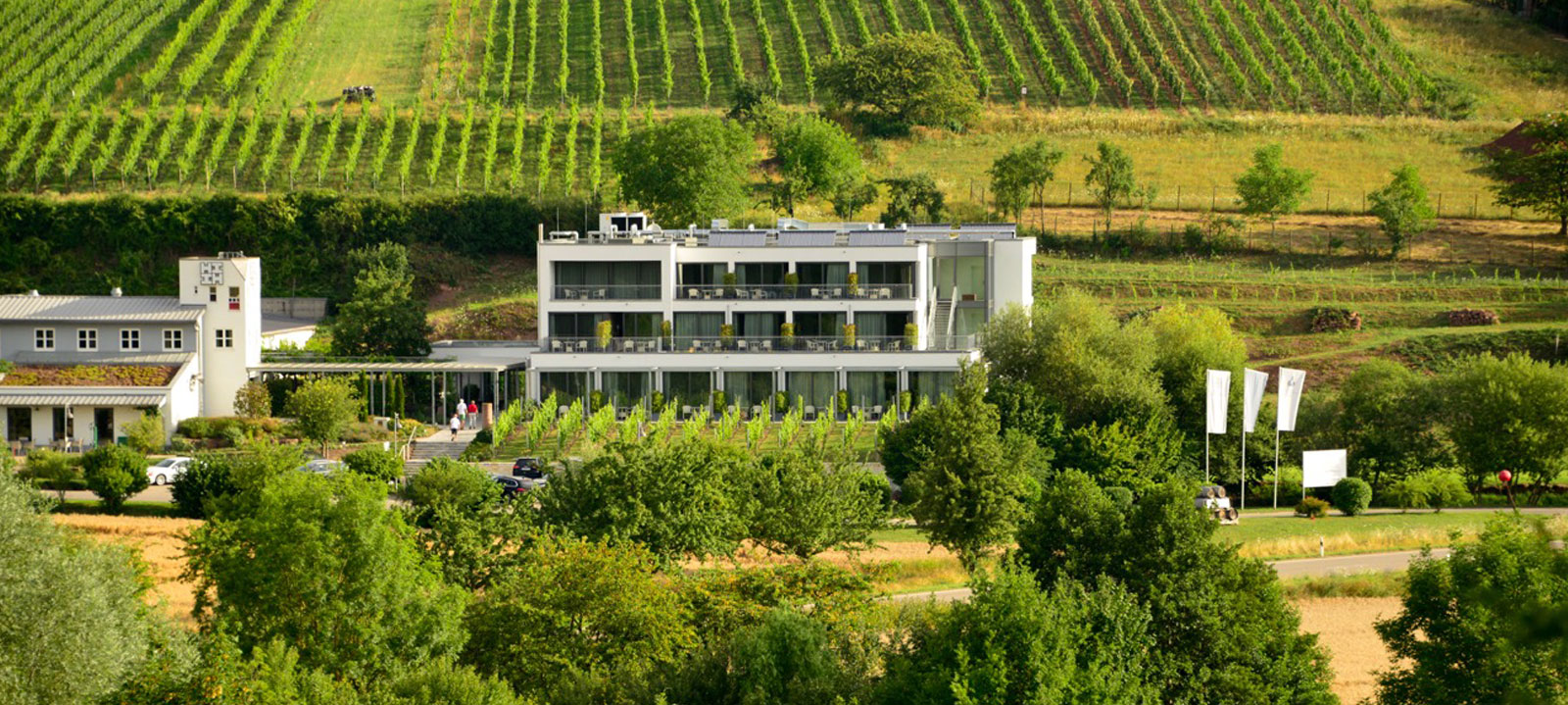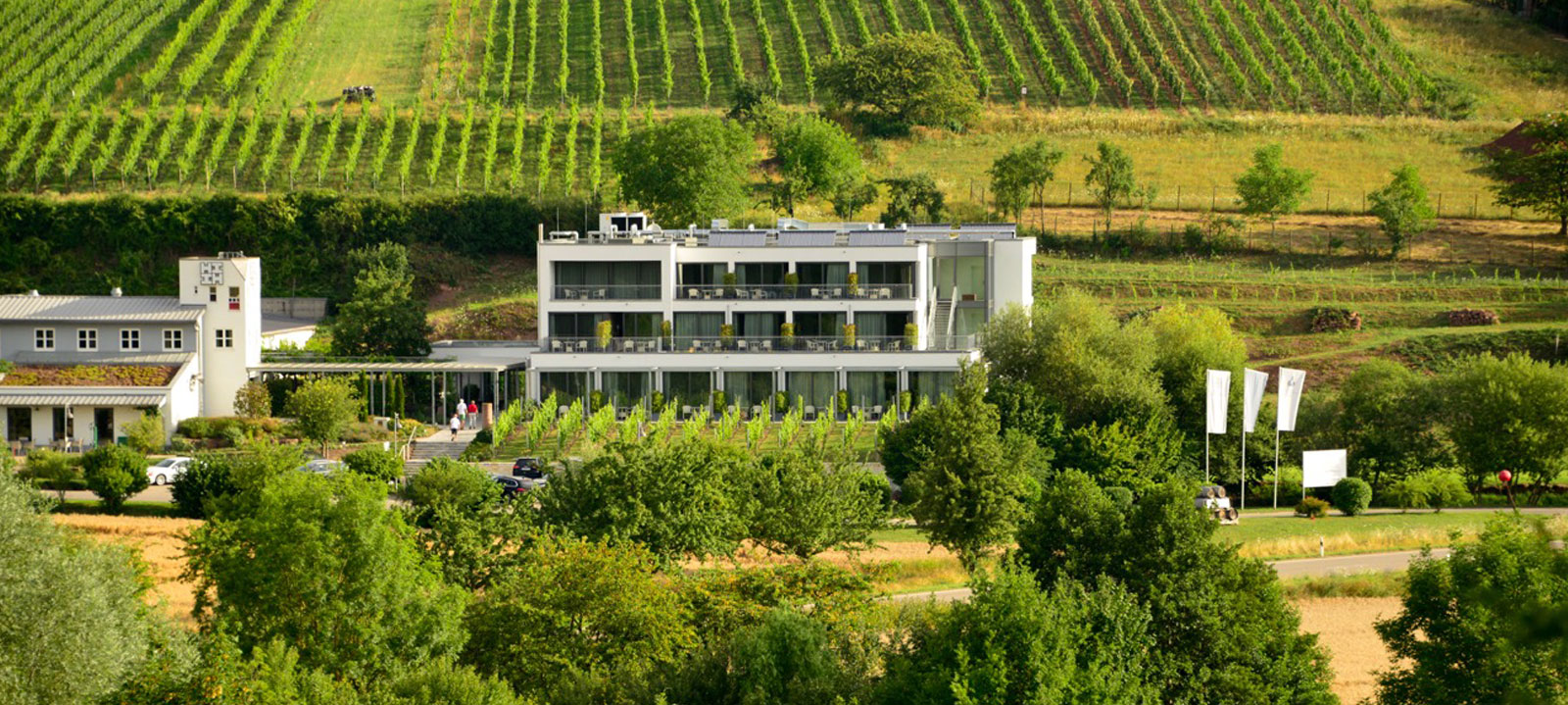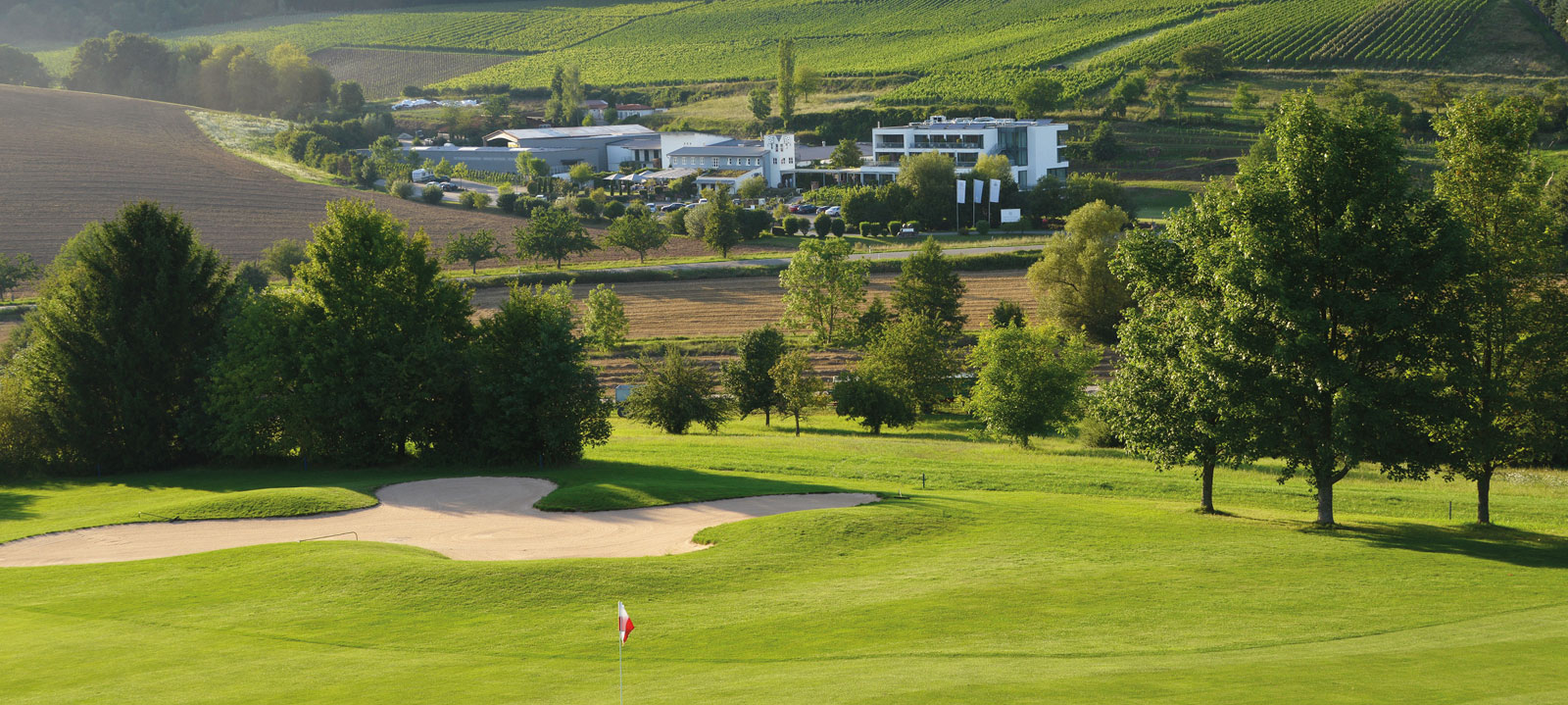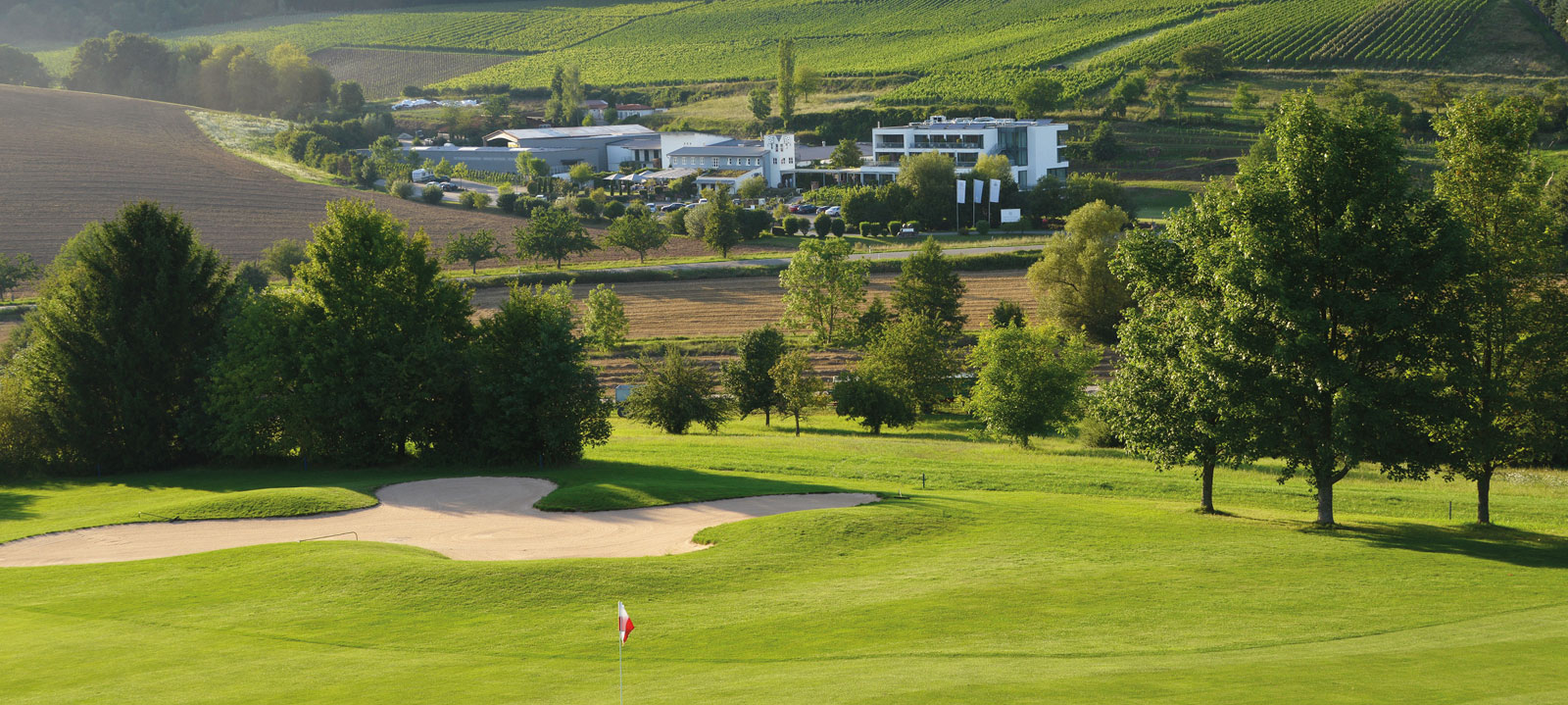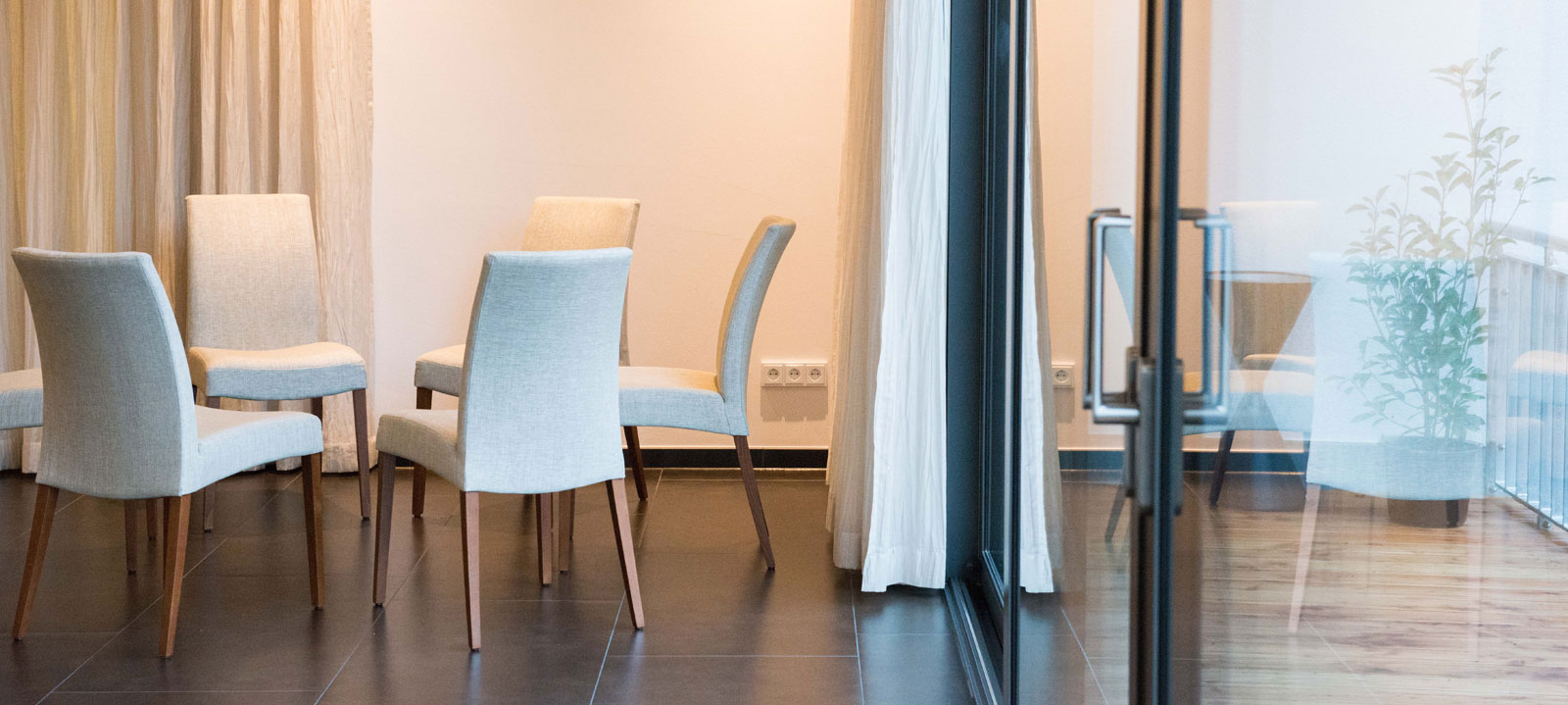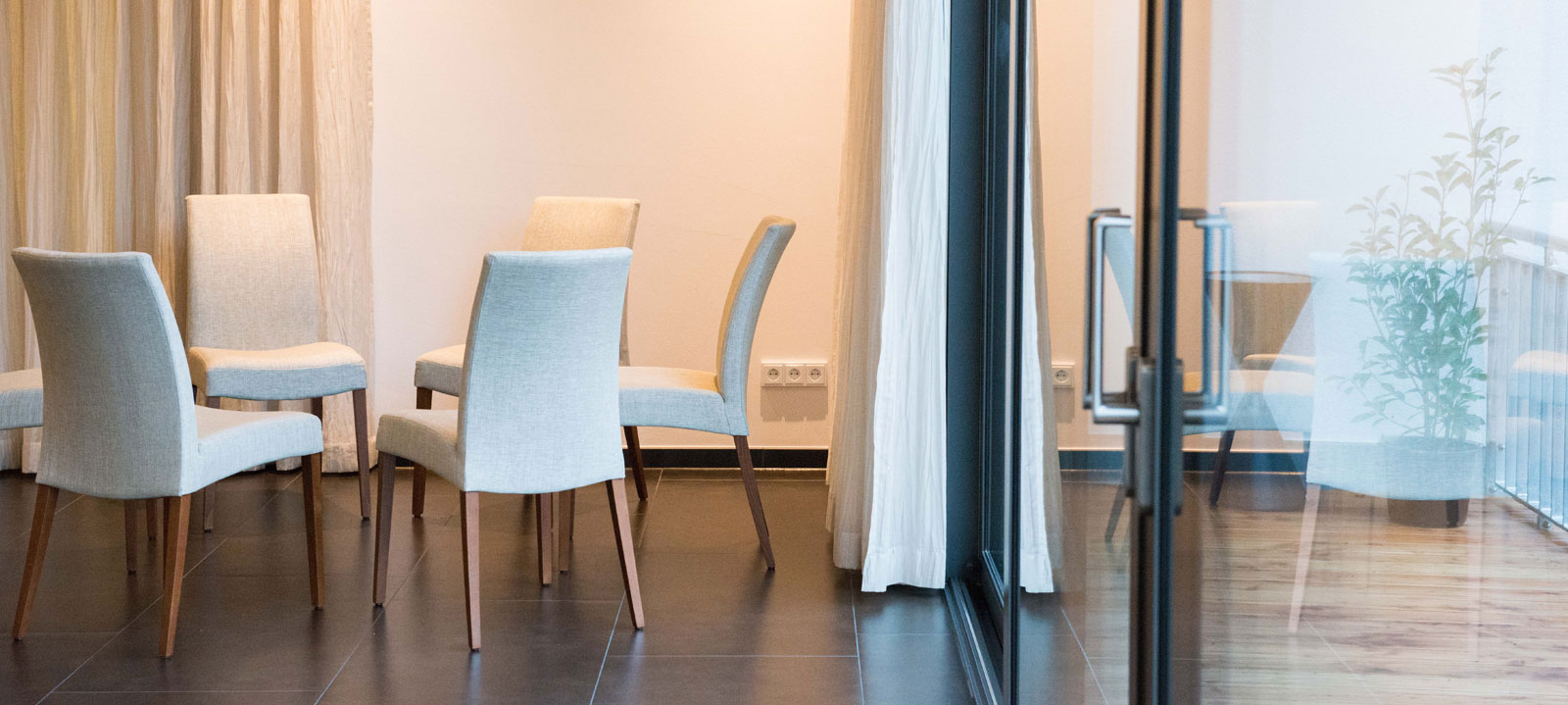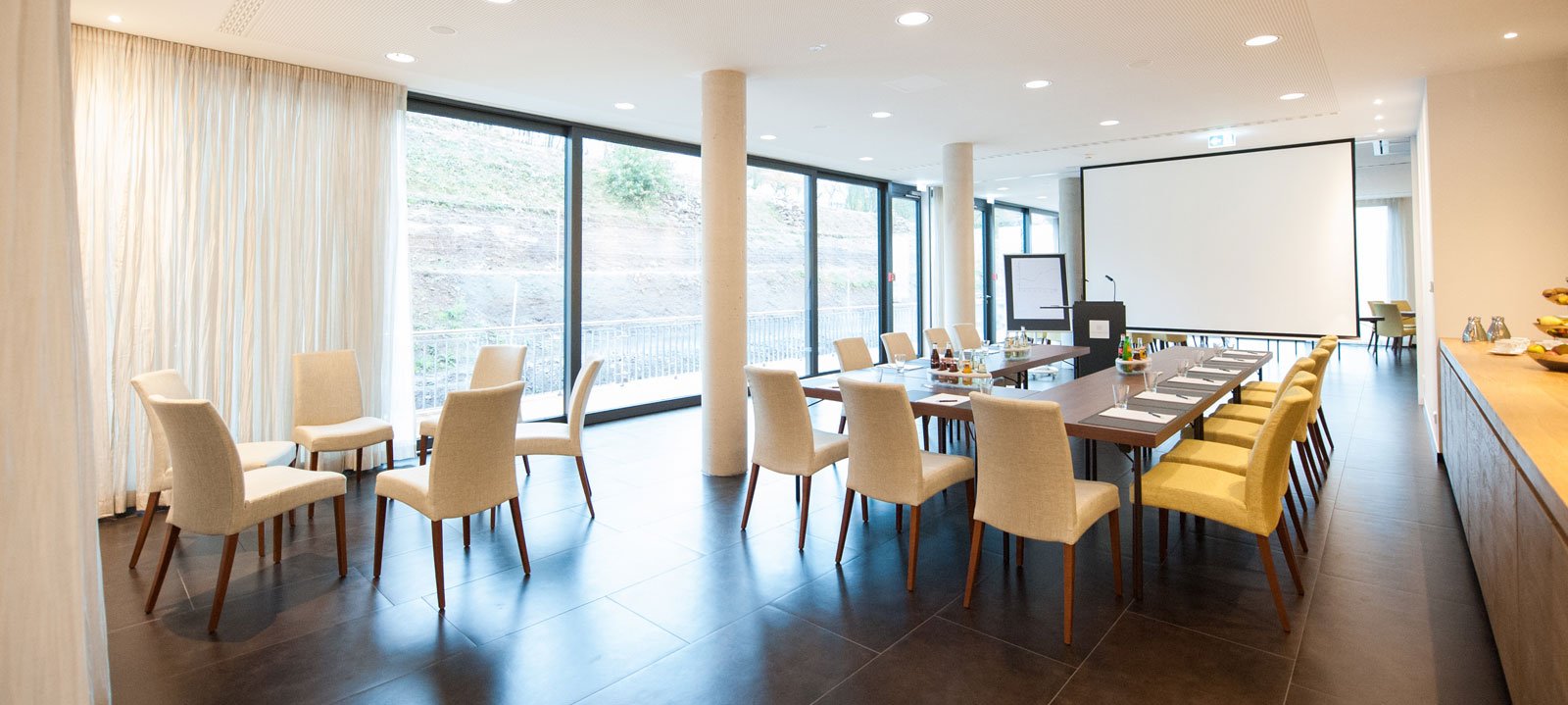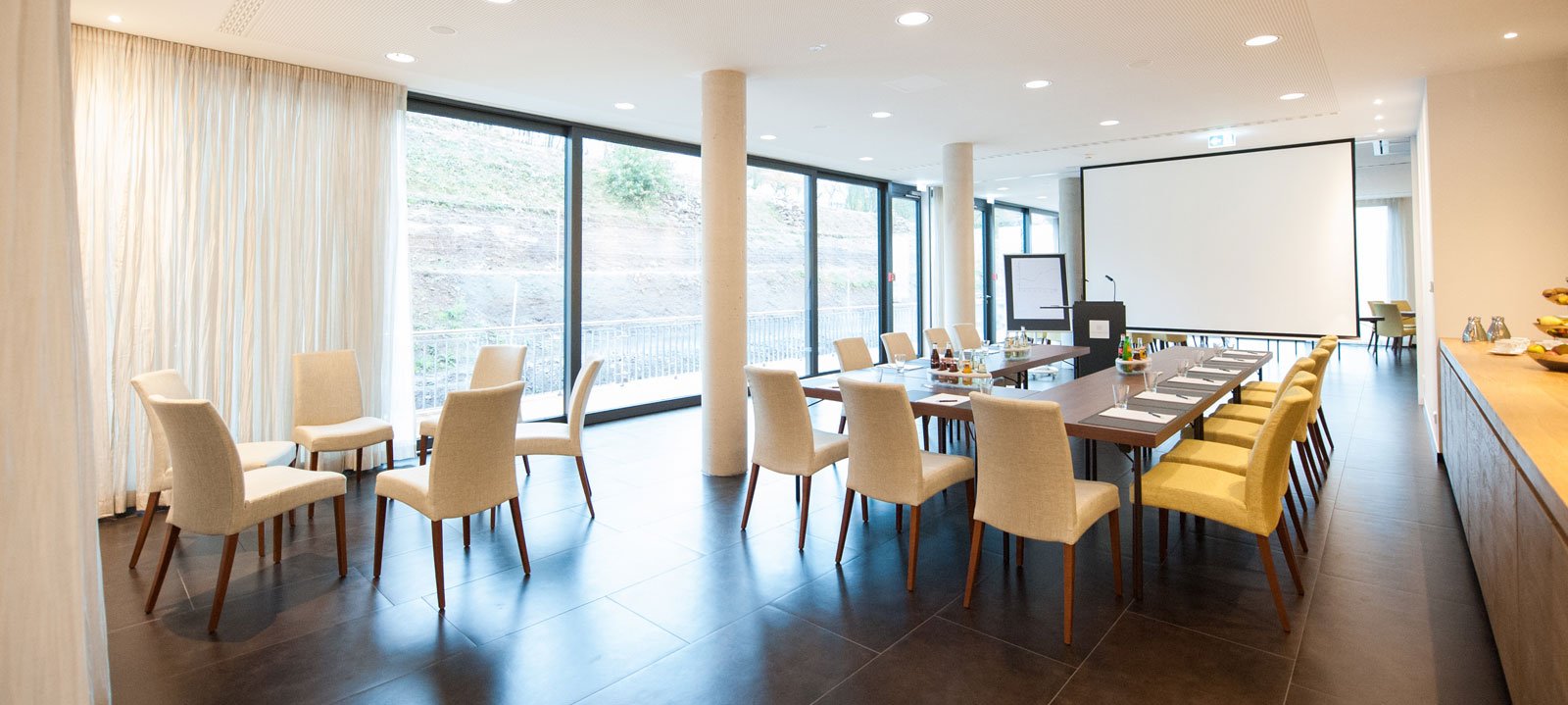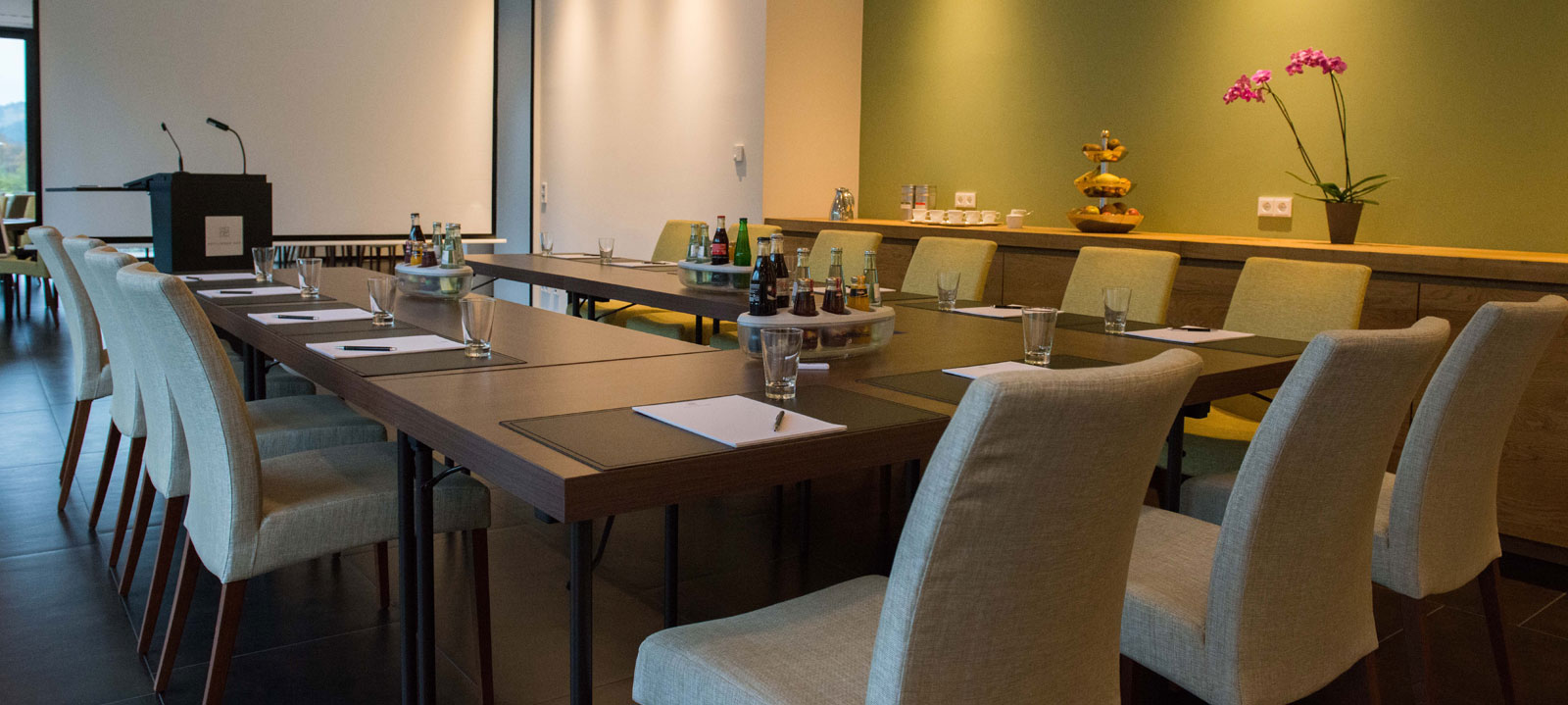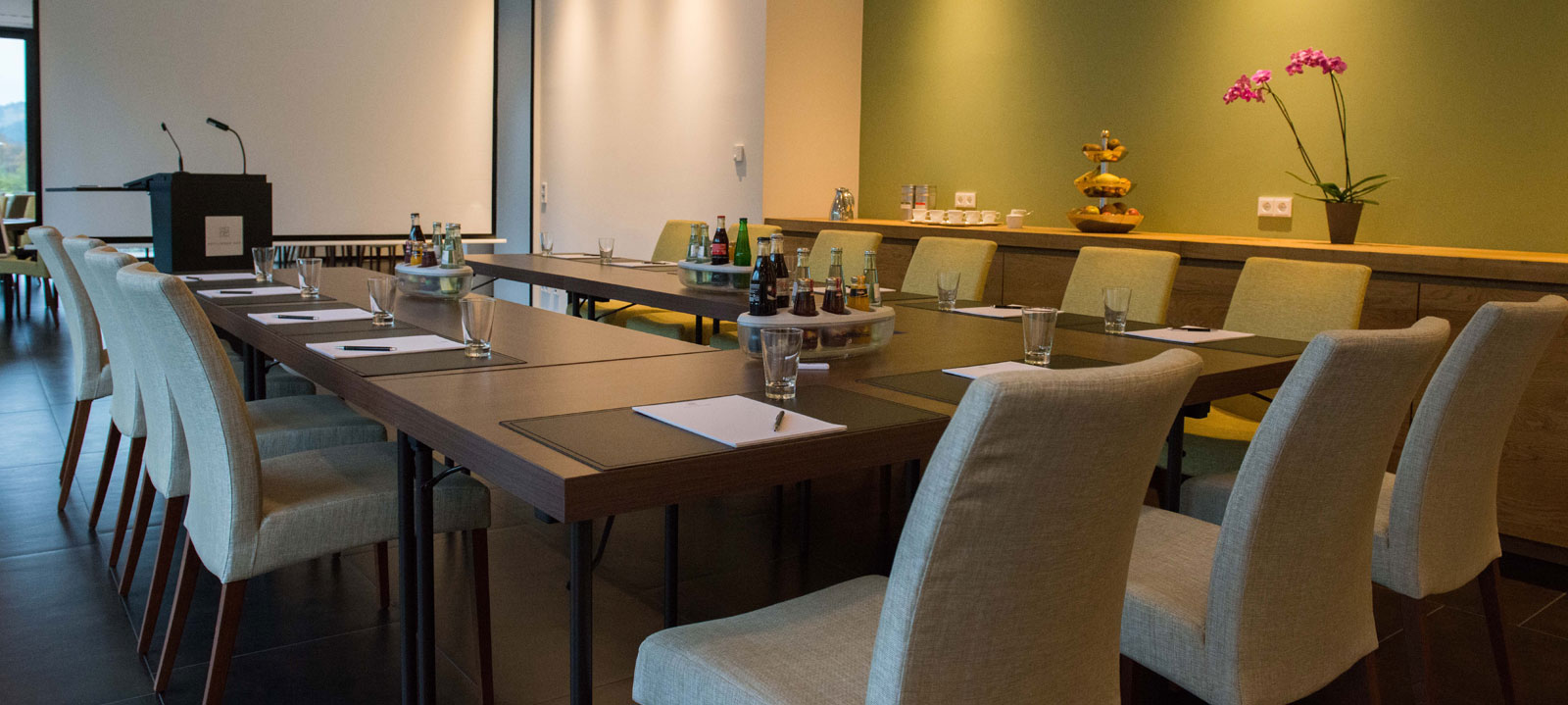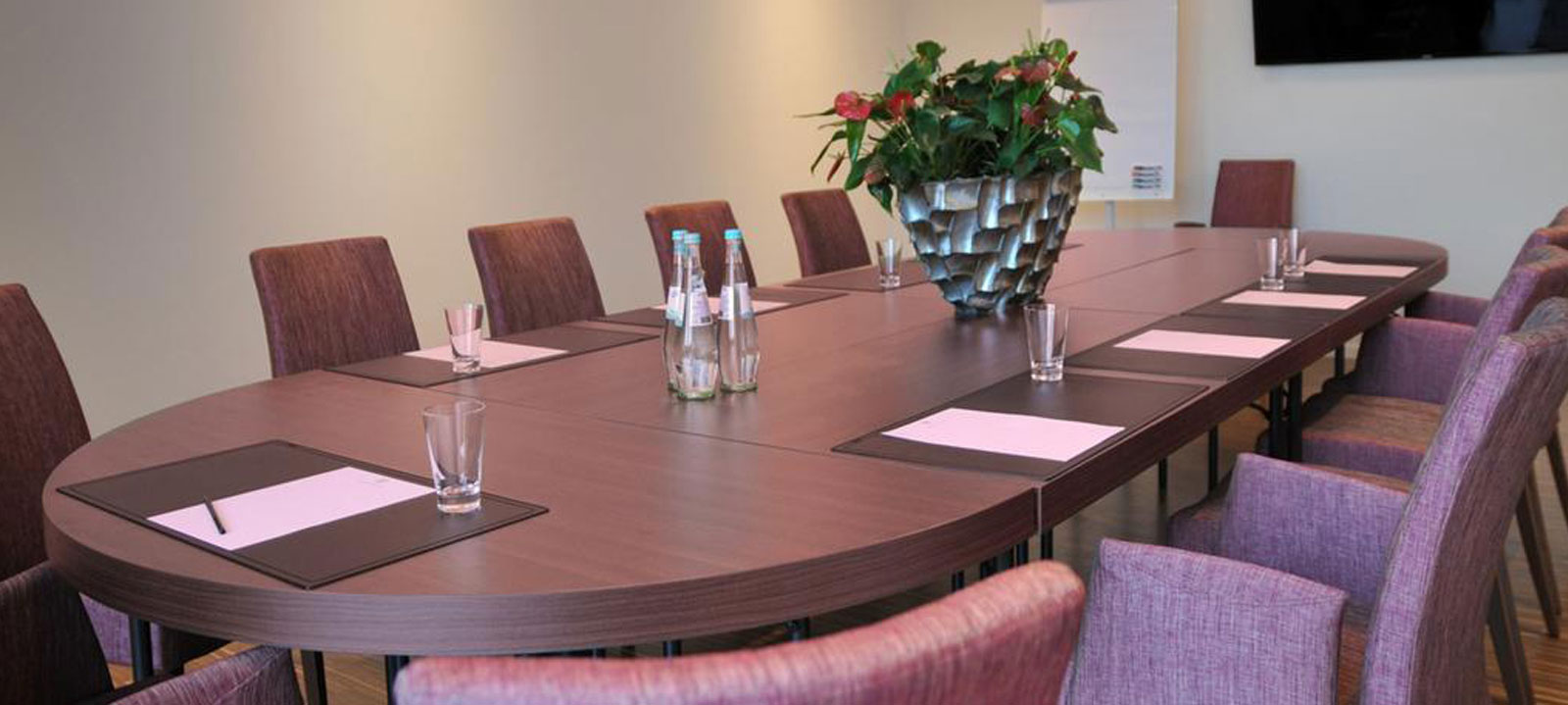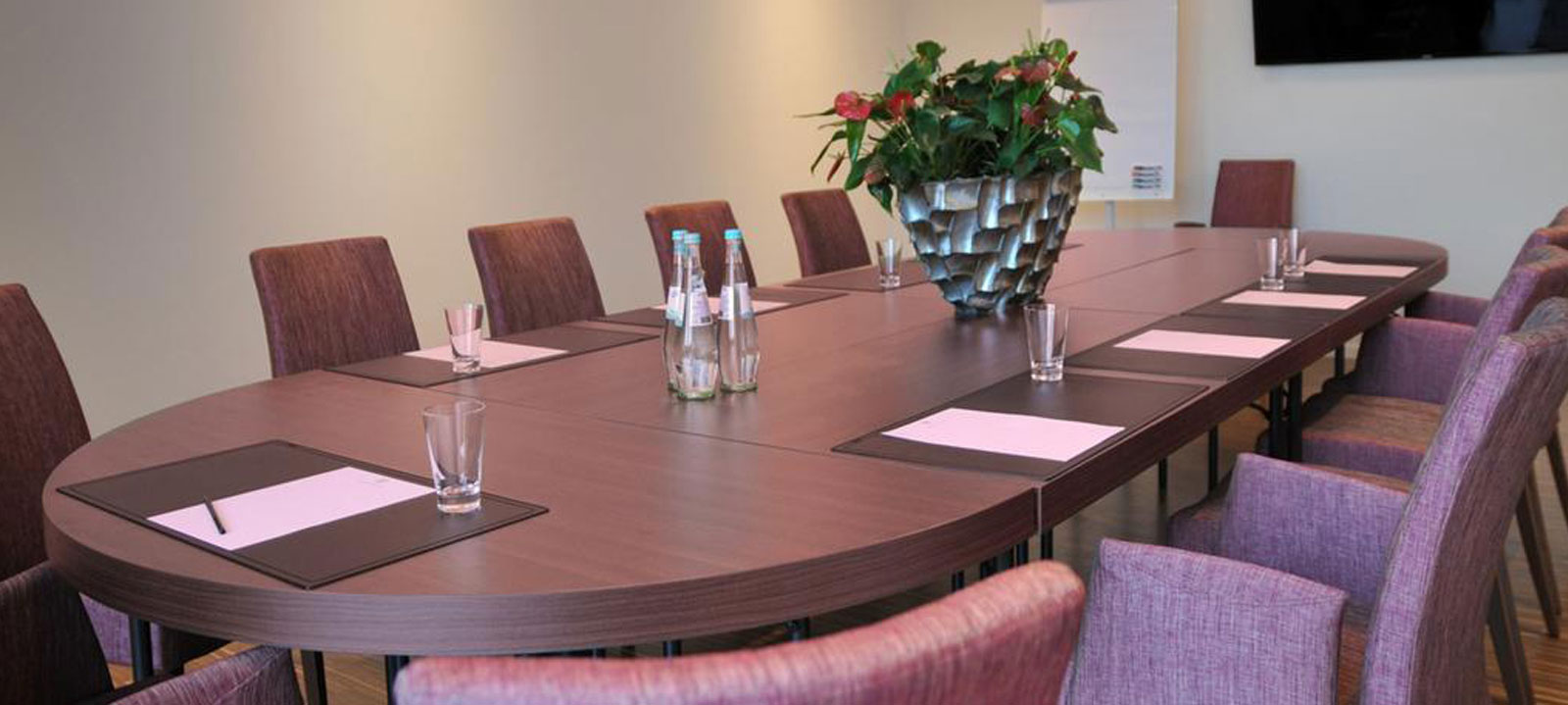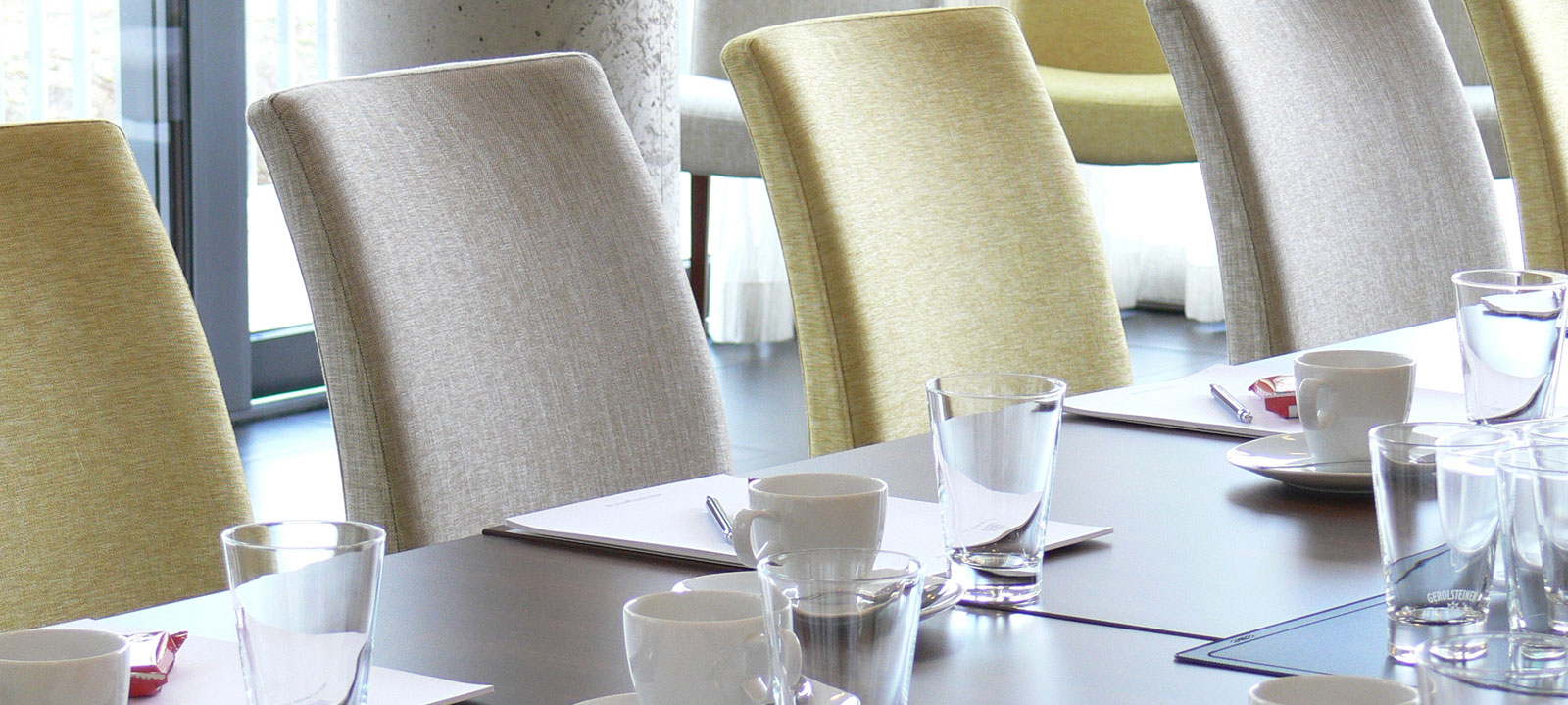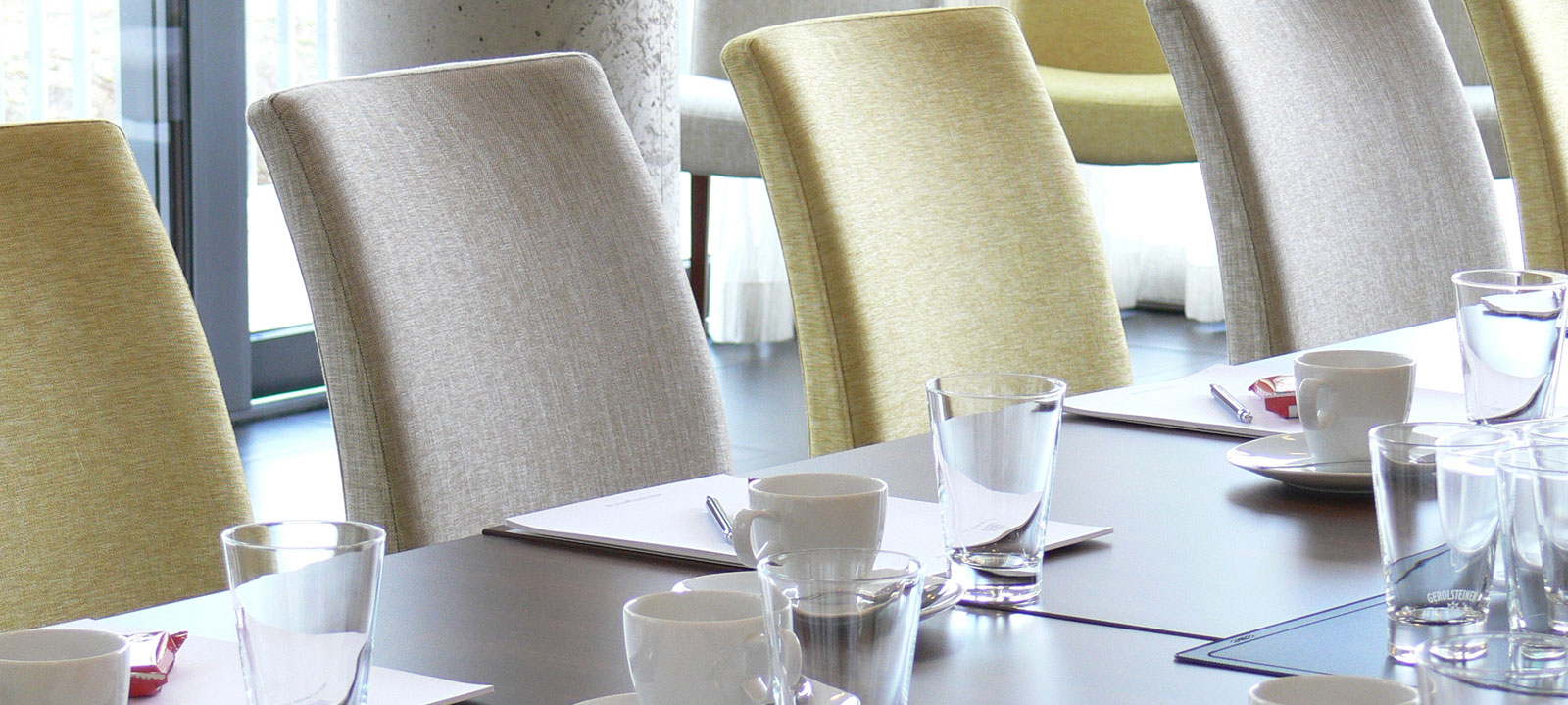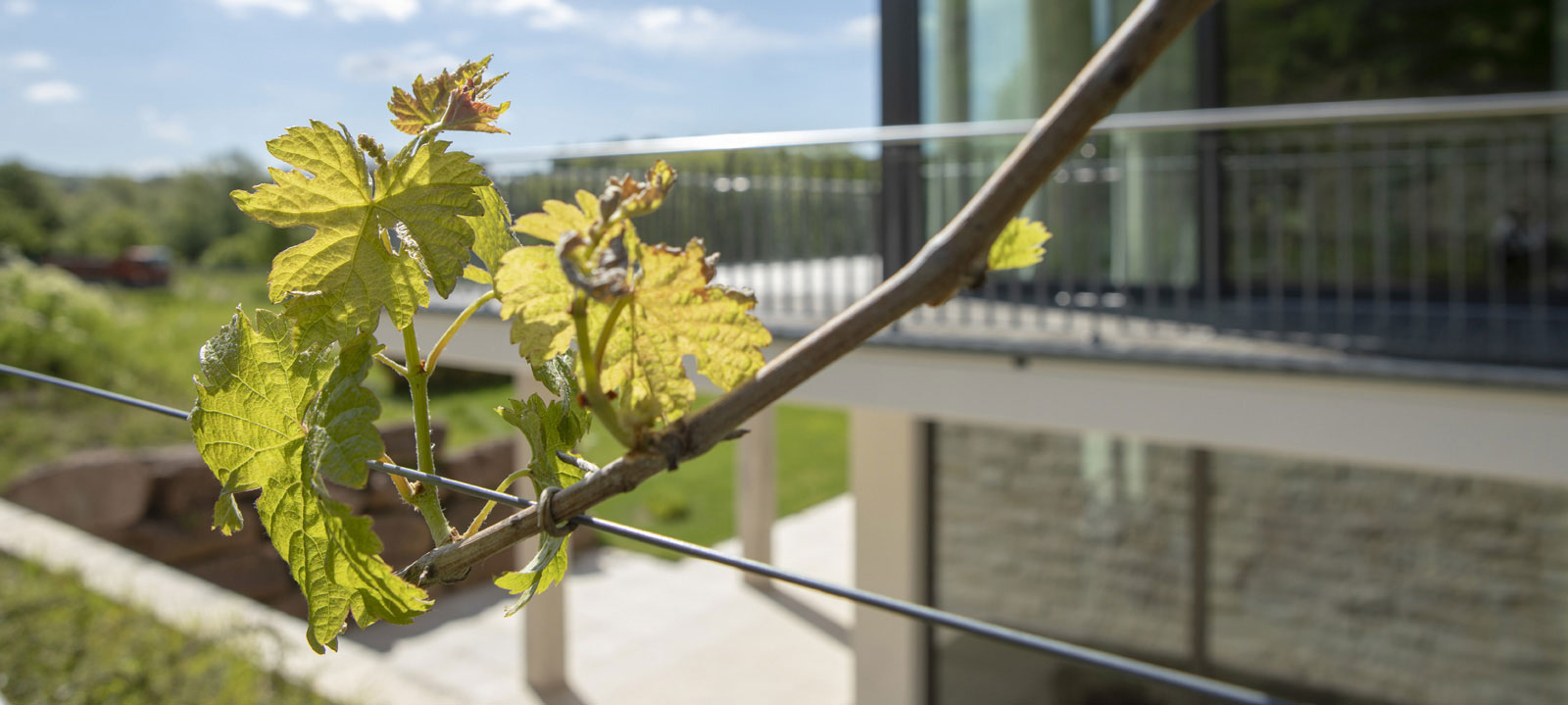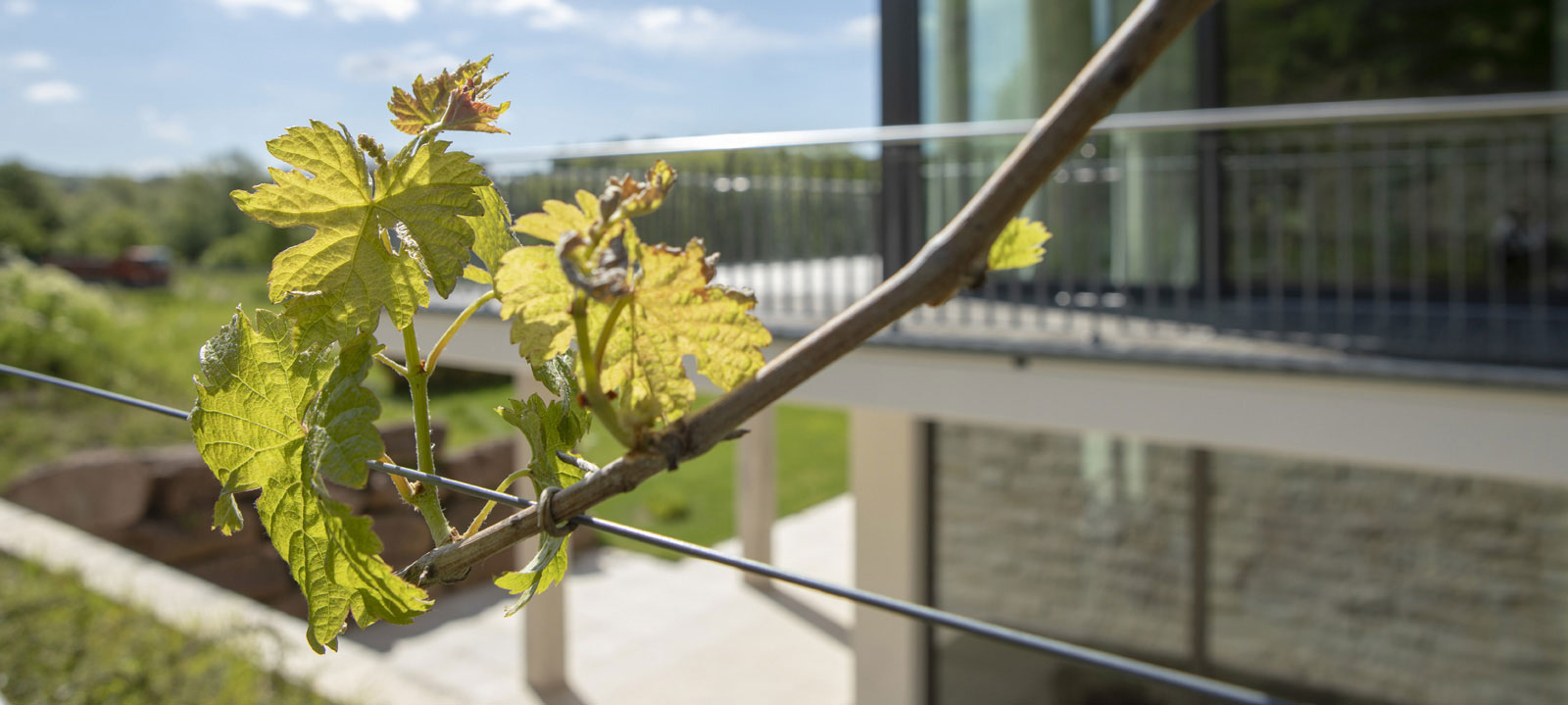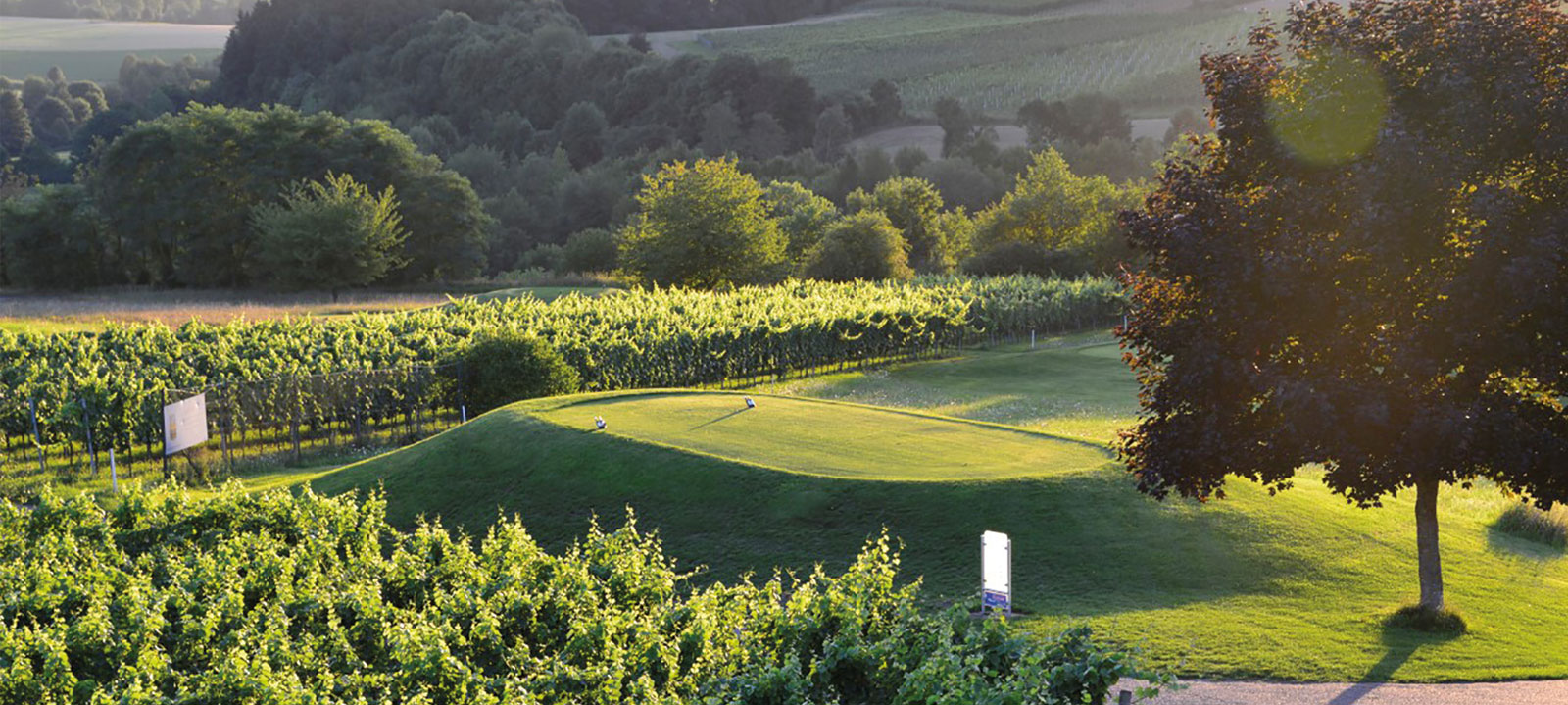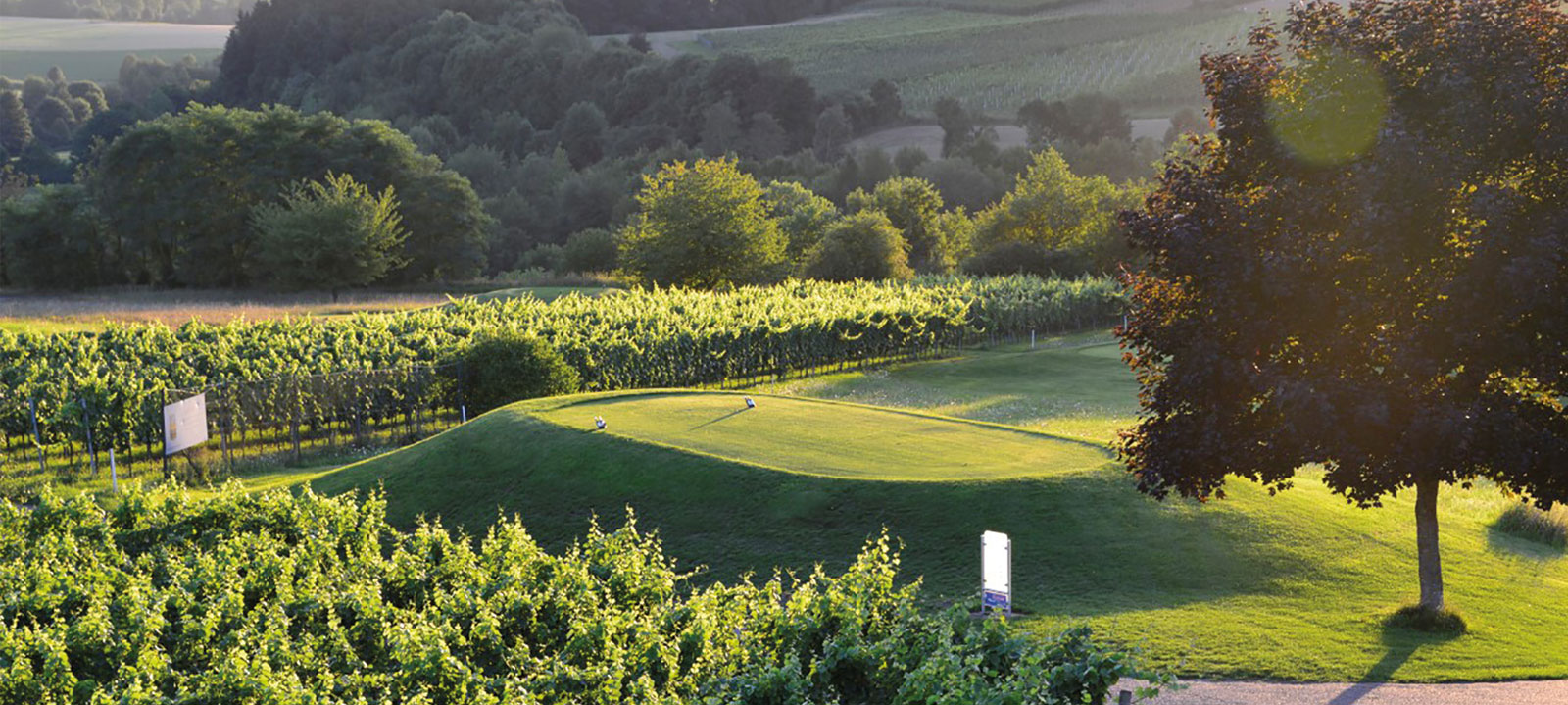 Location
The HEITLINGER HOF & the Weingut Heitlinger Estate with its restaurants and conference facilities are located in the heart of the Kraichgau region, nestling between gently undulating hills, vineyards and forest clearances. Thanks to its central location with excellent connections between the cities of Karlsruhe, Heidelberg and Heilbronn, the HEITLINGER HOF is the ideal meeting place "in the countryside".
Exceptional
There are many hotels for meetings and conference rooms — but we add a certain unique style to your successful event! Surrounded by vineyards on one of Germany's largest organic wineries and with its own 18-hole golf course, the facilities at the HEITLINGER HOF are ideal for your press conferences, incentives, meetings, seminars, workshops and conferences. Exceptional events that will be remembered by your guests for a long time to come.
Rooms
Four multifunctional meeting rooms, equipped with the latest conference technology, offer space for up to 80 people in an area of some 130 m2. Our large Banqueting Room is ideal for lunch or dinner and enjoys an exceptional view into the barrique cellar of the wine estate.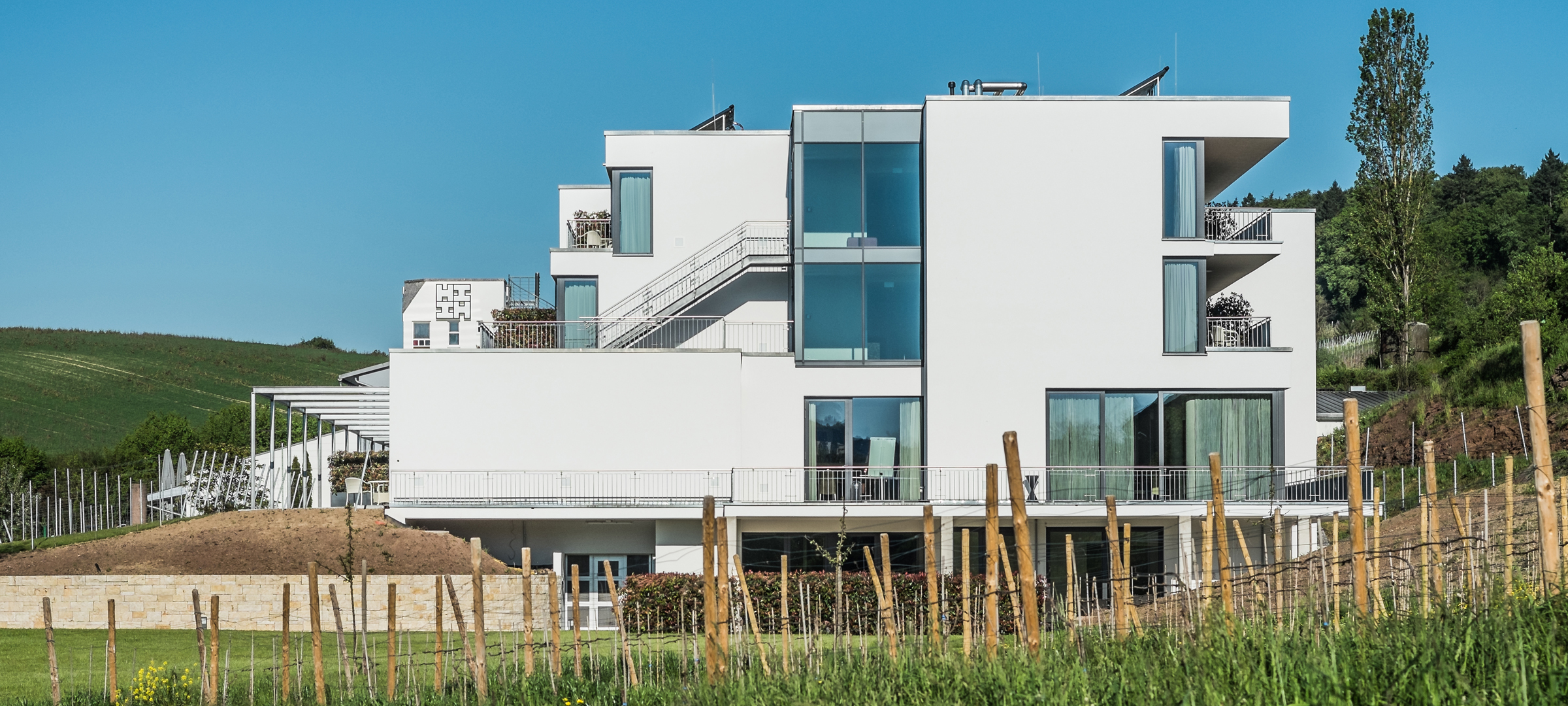 CONFERENCE PACKAGES
Small meeting, large meeting or a unique event in the heart of the vineyards? We look forward to working with you to make your ideas a reality. Our packages are guaranteed to create the ideal environment for your meeting or conference. We would be happy to discuss all further details and your individual requests in person with you and look forward to your enquiry.
MEETING AND CONFERENCE ROOMS
The meeting and conference rooms are equipped with state-of-the-art technology and have internet access for one person as well as writing materials and pens for the facilitator or speaker.
Accompanying Programme
Why shouldn't a conference or meeting be a little like a function – and vice versa? At the HEITLINGER HOF, the boundaries between the two are very fluid. This gives every event a pleasant hospitable warmth that makes your event unique and ensures that it remains in your guests' memory for a long time to come.
Enhance your meeting or conference at the HEITLINGER HOF with a hike through the vineyards, a wine-tasting in the barrique cellar, an exquisite wine menu or a two-hour golf taster event. We would be happy to advise you at length.
À-la-carte restaurant
With its sophisticated menus, our à la carte Restaurant ALBATROS cordially welcomes you to the 5-star Superior Heitlinger Golf Resort, one of Southern Germany's loveliest golf courses. The view is spectacular – pure romance – and the ambience is, above all relaxed, urban and stylish, created with emotion and a sure hand. The cuisine is consciously Mediterranean: light, sun-kissed and yet down-to-earth, always accompanied by corresponding premium wines from our VDP-classified Weingut Heitlinger Estate and Burg Ravensburg wineries. Sun terrace! Indulgence Lounge! Celebrate with us! Business meetings and conferences! A warm welcome at all times!
Stay in the heart of the vineyards
We also offer accommodation in the HEITLINGER HOF to bring your day to a relaxing end. We would be happy to arrange a shuttle for you. Overnight guests are guaranteed to feel they have found a home from home in our 31 rooms, suites and spa area in the HEITLINGER HOF.