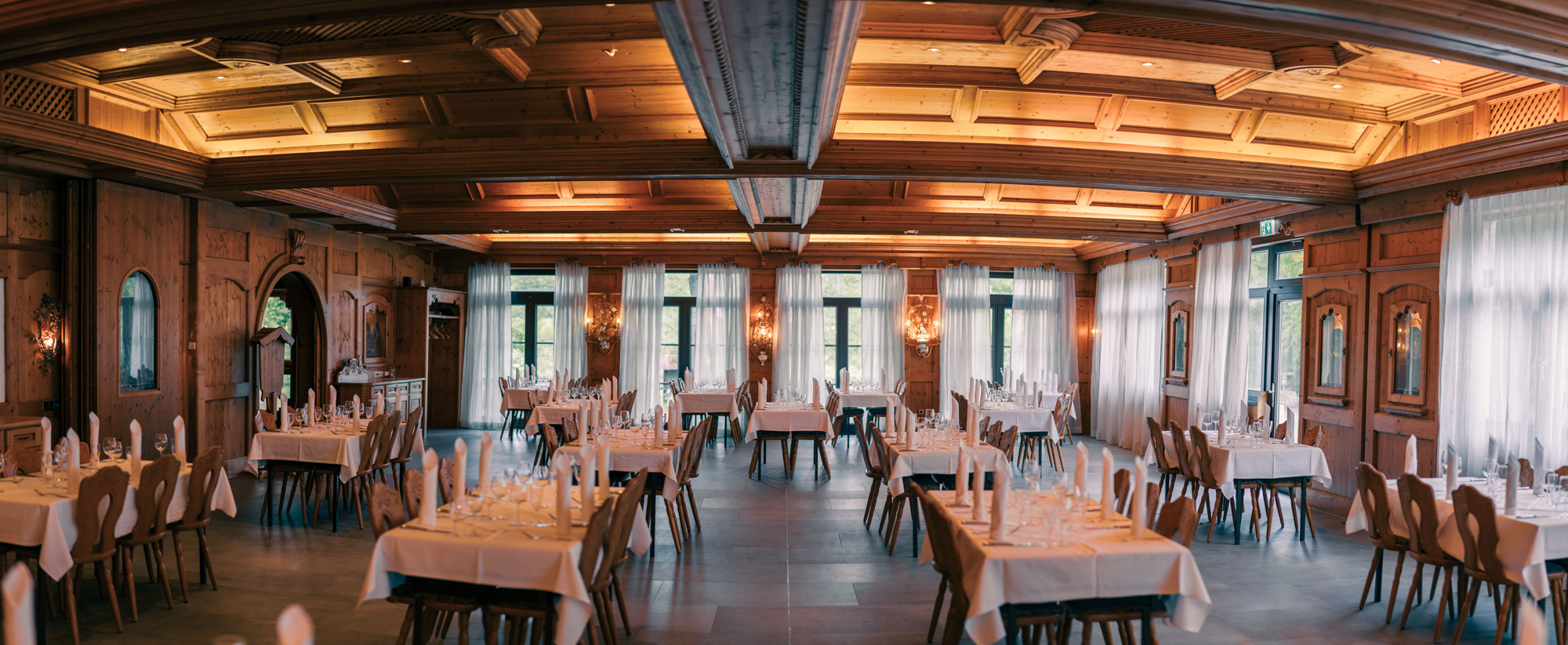 CELEBRATING AT THE KREUZBERGHOF
Celebrate in a unique ambience in the middle of greenery and with a view of the lake
FESTIVE DINNERS AND EVENTS
Regardless of whether you wish enjoy a special dinner among family or close friends or celebrate a festive event with many of your loved ones – we have the ideal setting for it. We are also the perfect host for lively club events, providing ample facilities to arrange dance and party activities alongside with quieter rooms for contemplative conversations. Your celebration is always in the center of our attention. Our cuisine easily feeds parties of up to 220 people with every tasty alternative from carefully prepared menus to abundant buffets.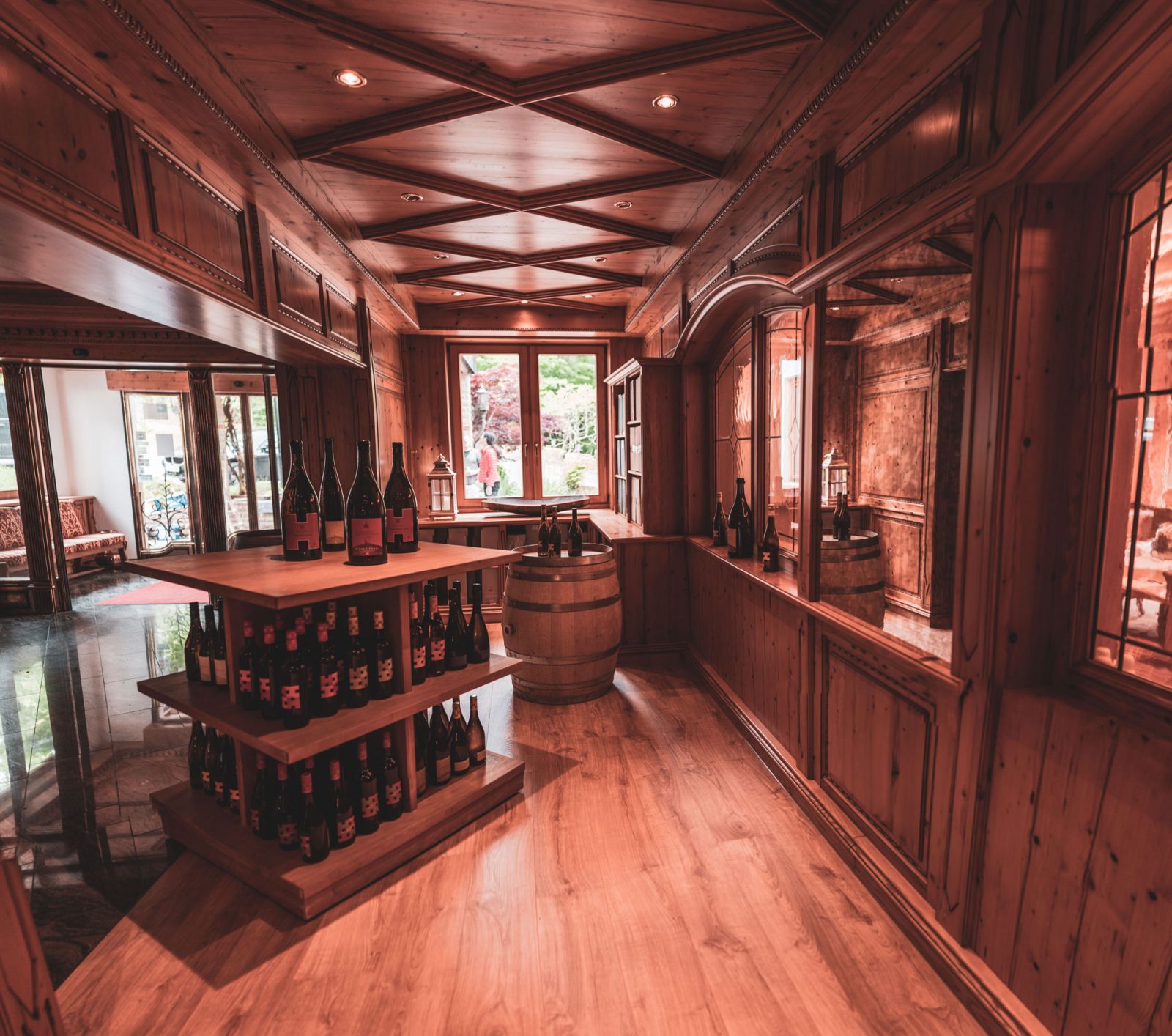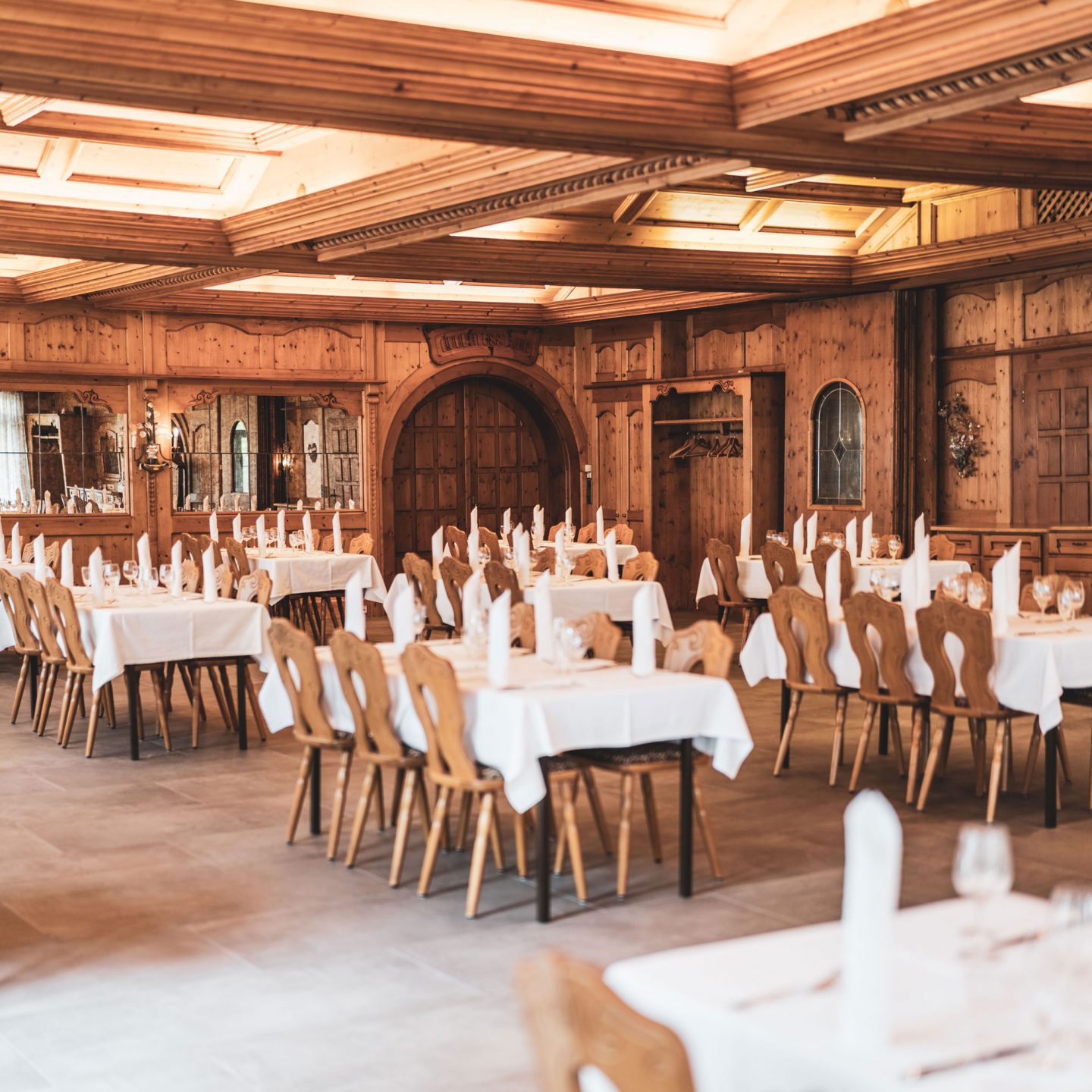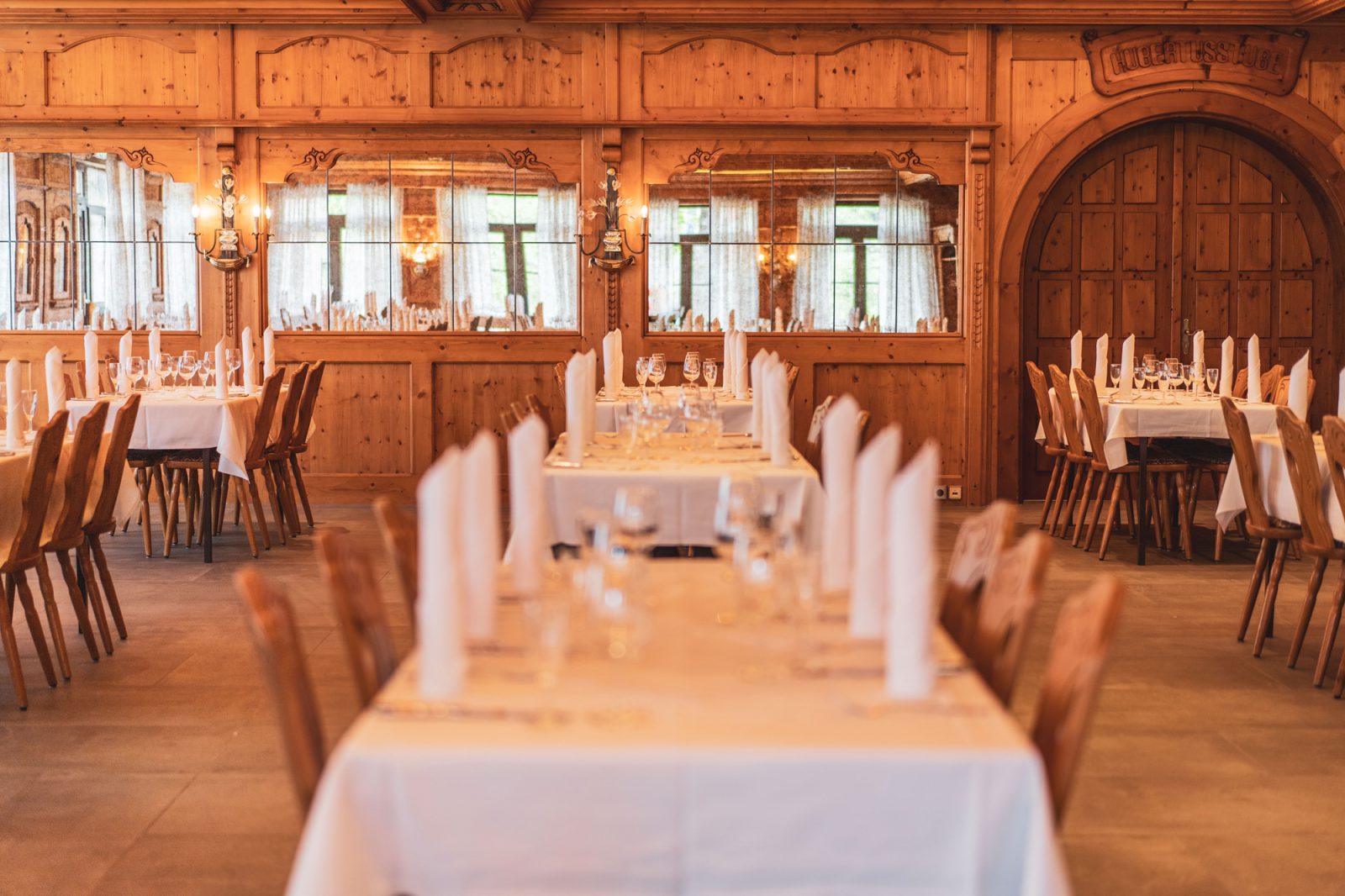 Our interior space at a glance:
Bacchus Stube from 56 up to 170 persons
Hubertus Stube for up to 50 persons
Spiegel Stube for up to 50 persons
Tiroler Stube for up to 20 persons
At your service for festive events, such as:
Wedding receptions
Birthdays
Anniversaries
Club events
other events
CELEBRATIONS AT HEITLINGER
Our two Heitlinger restaurants are also available for your celebrations. You can enjoy culinary diversity with Mediterranean dishes in the restaurant at the Golf Resort or with the equally excellent cuisine in the restaurant at the Heitlinger winery. Corresponding wines from our wineries Heitlinger and Burg Ravensburg complete our offer.