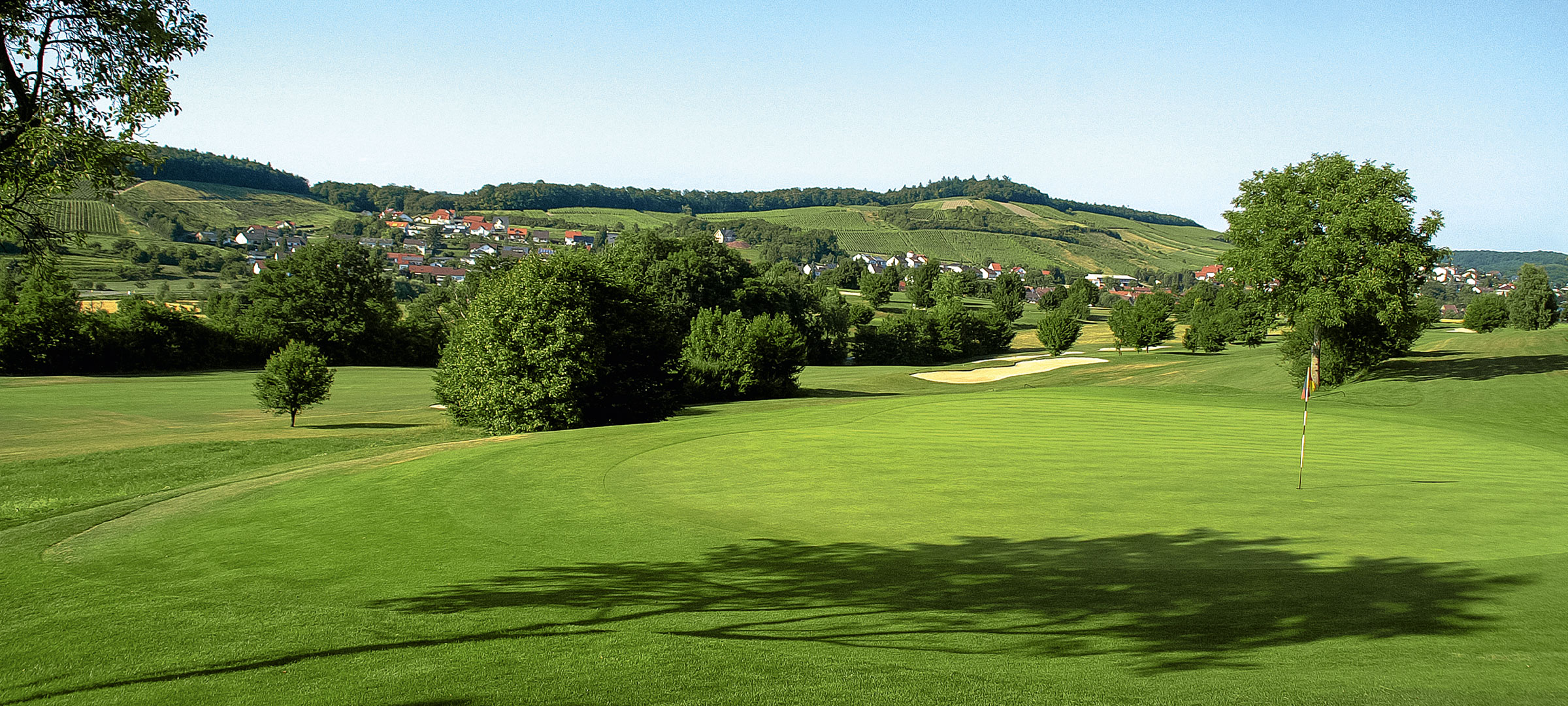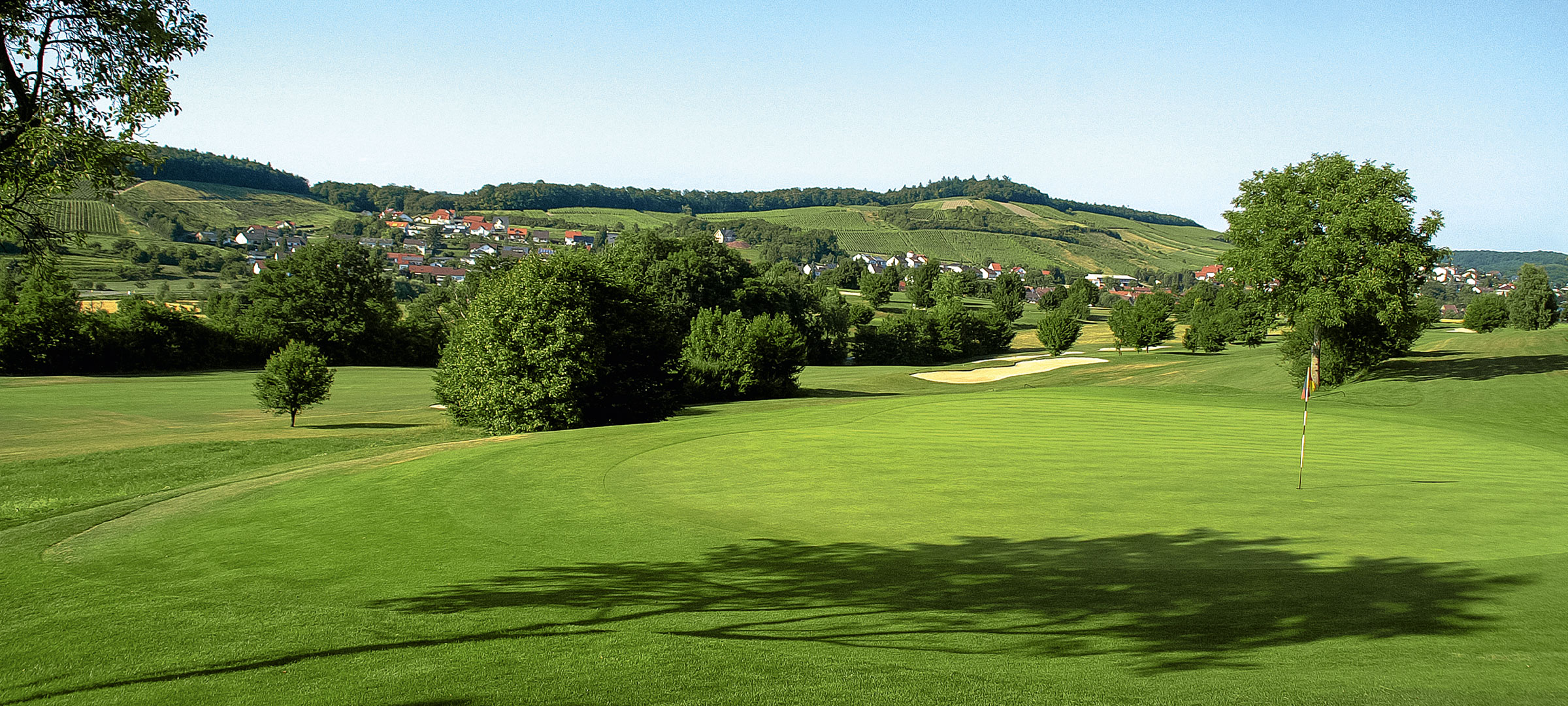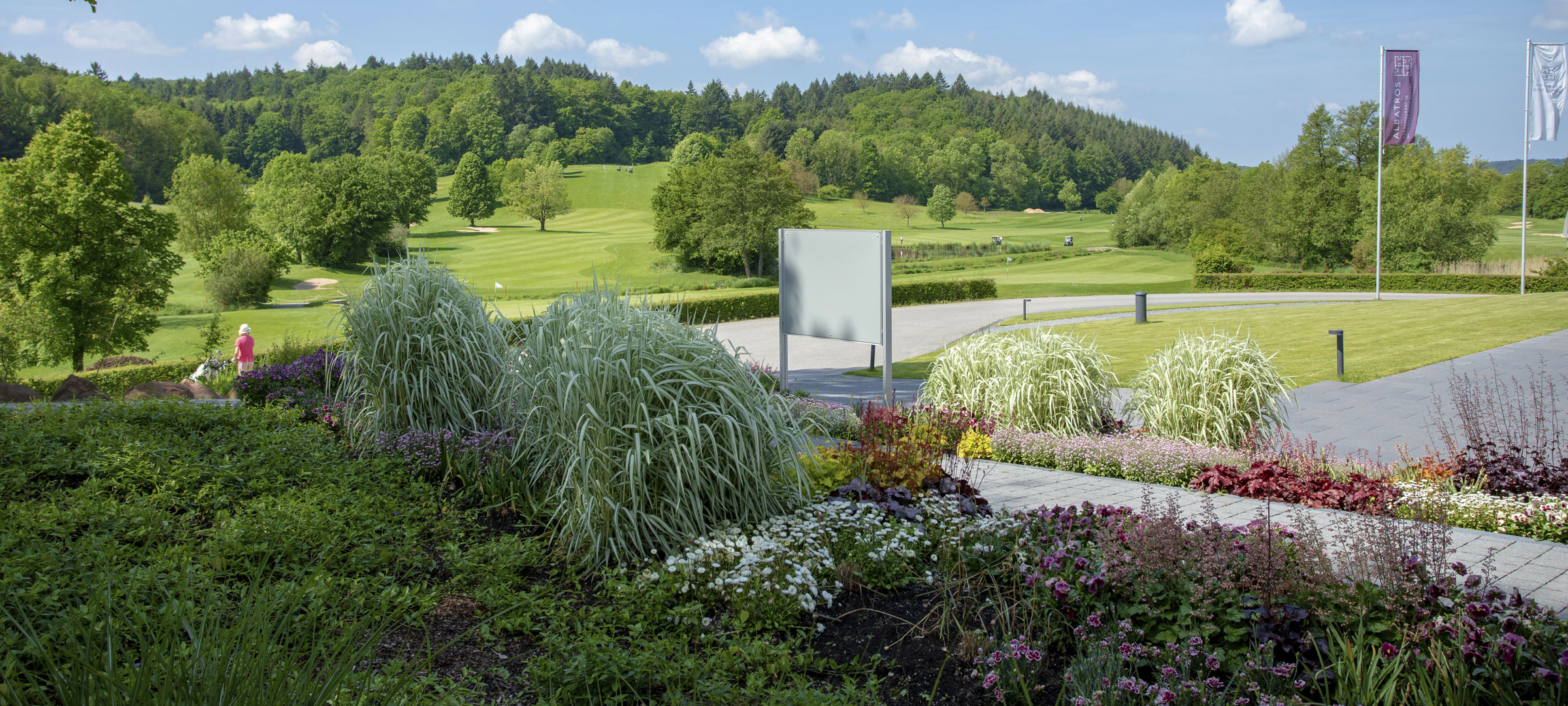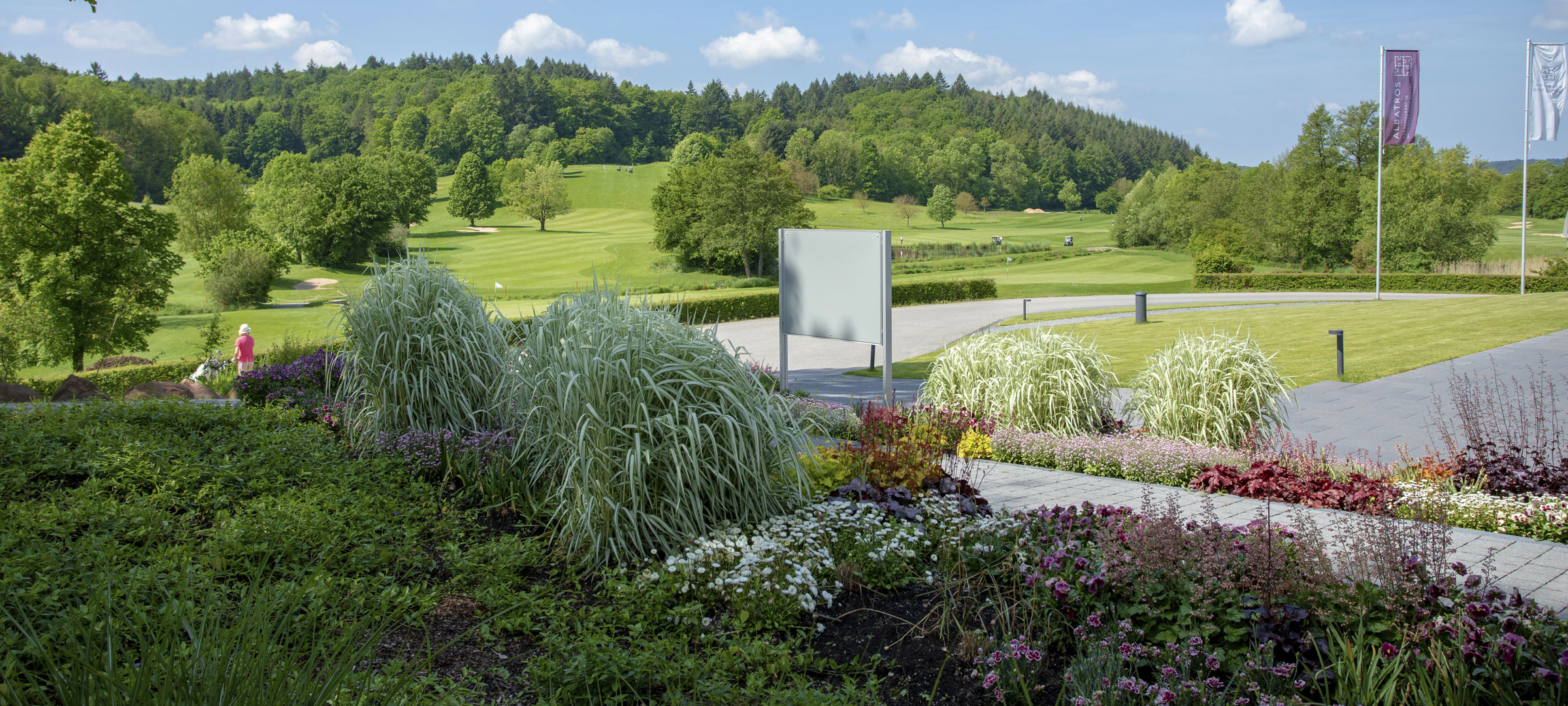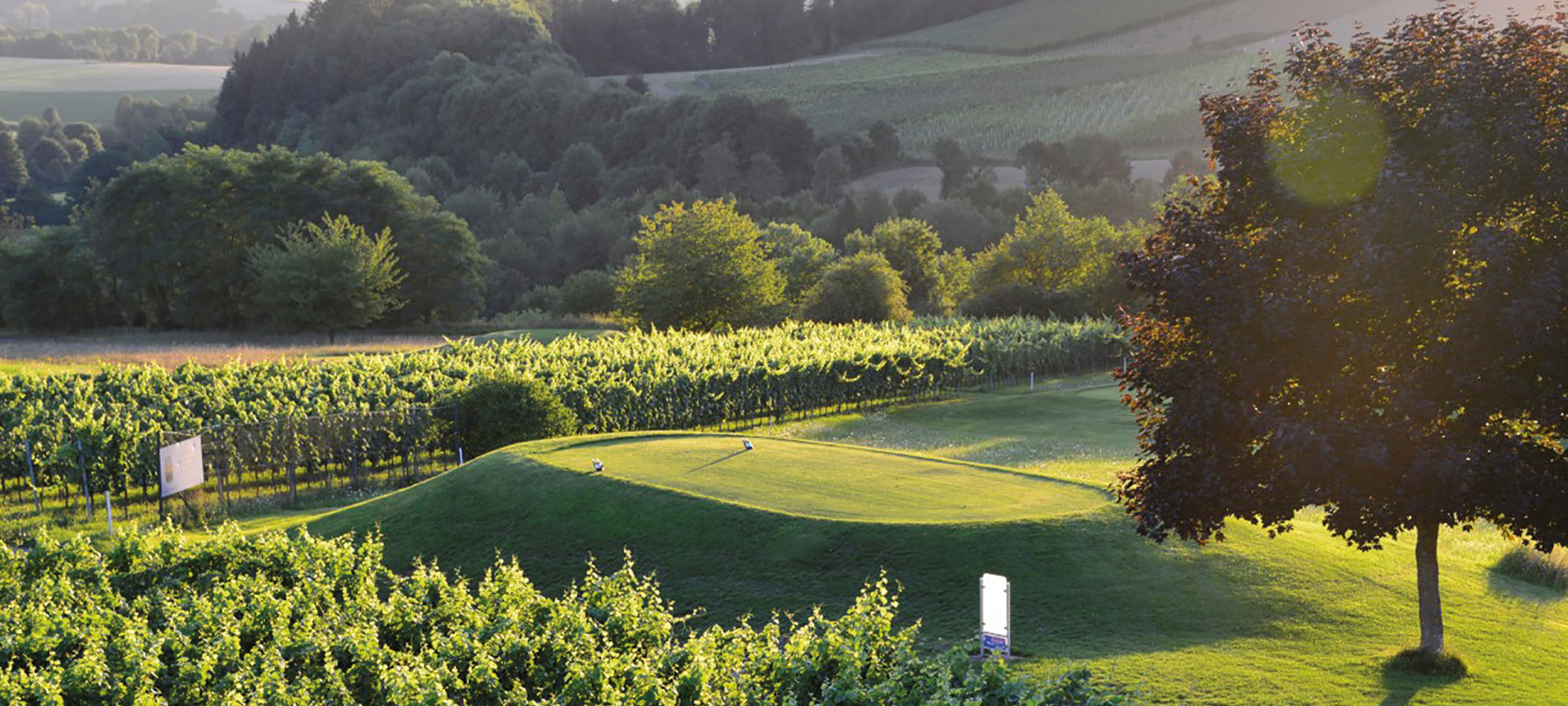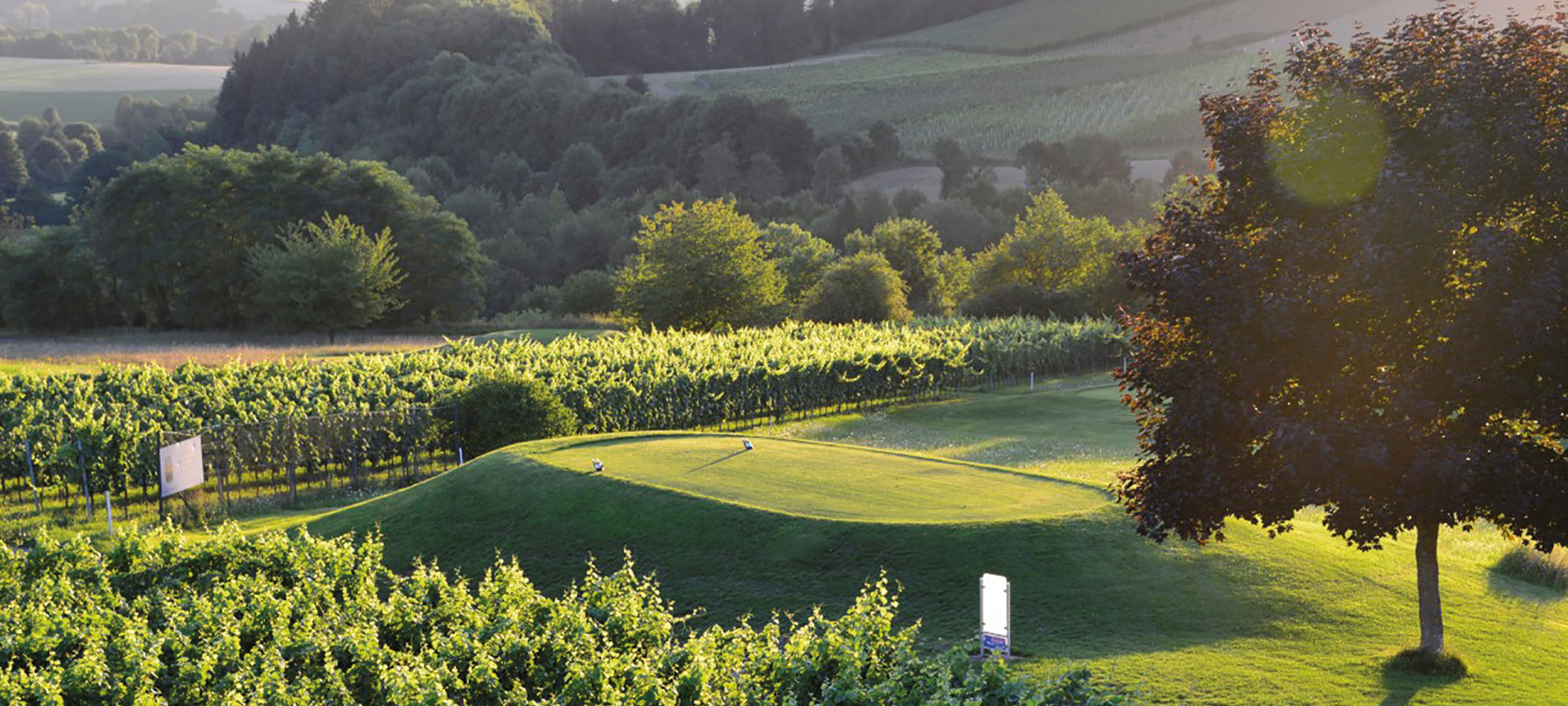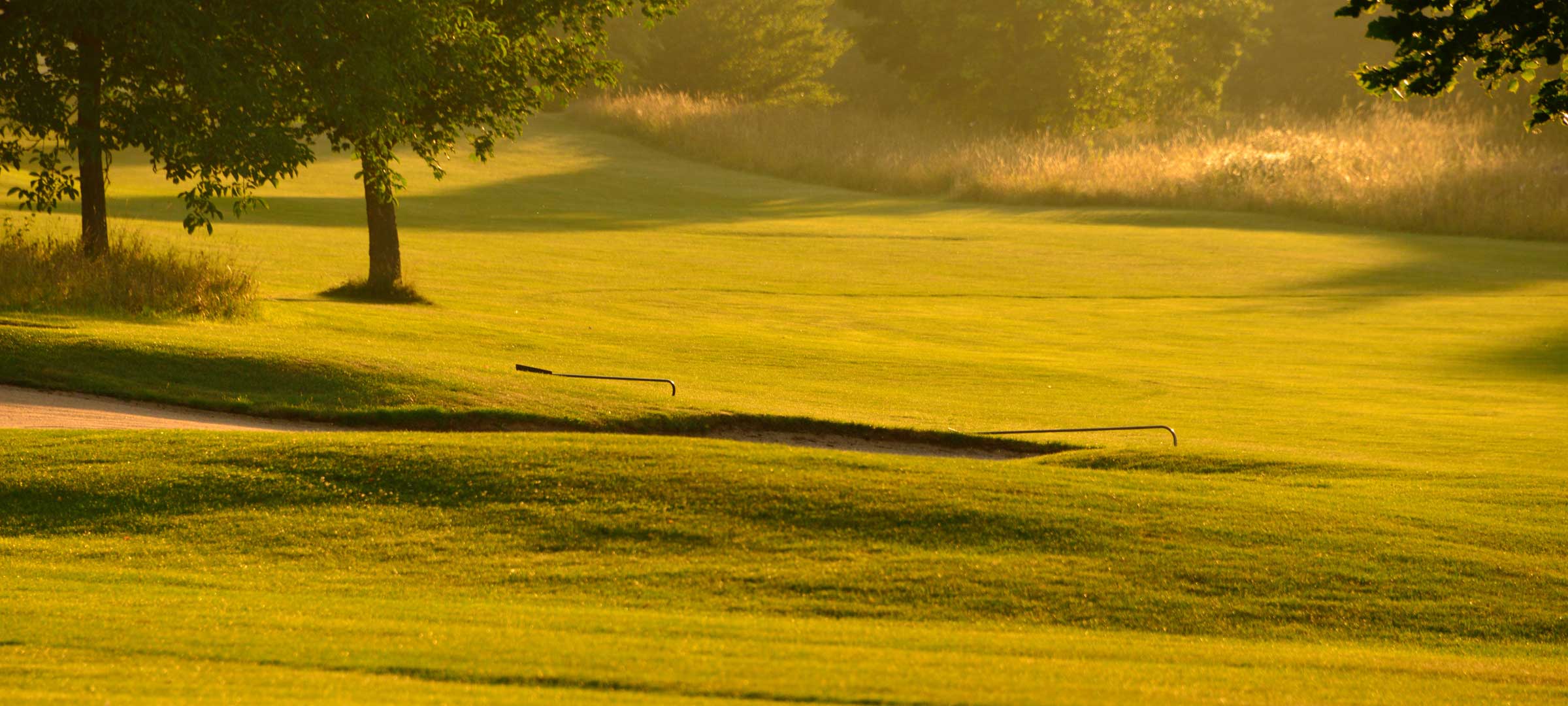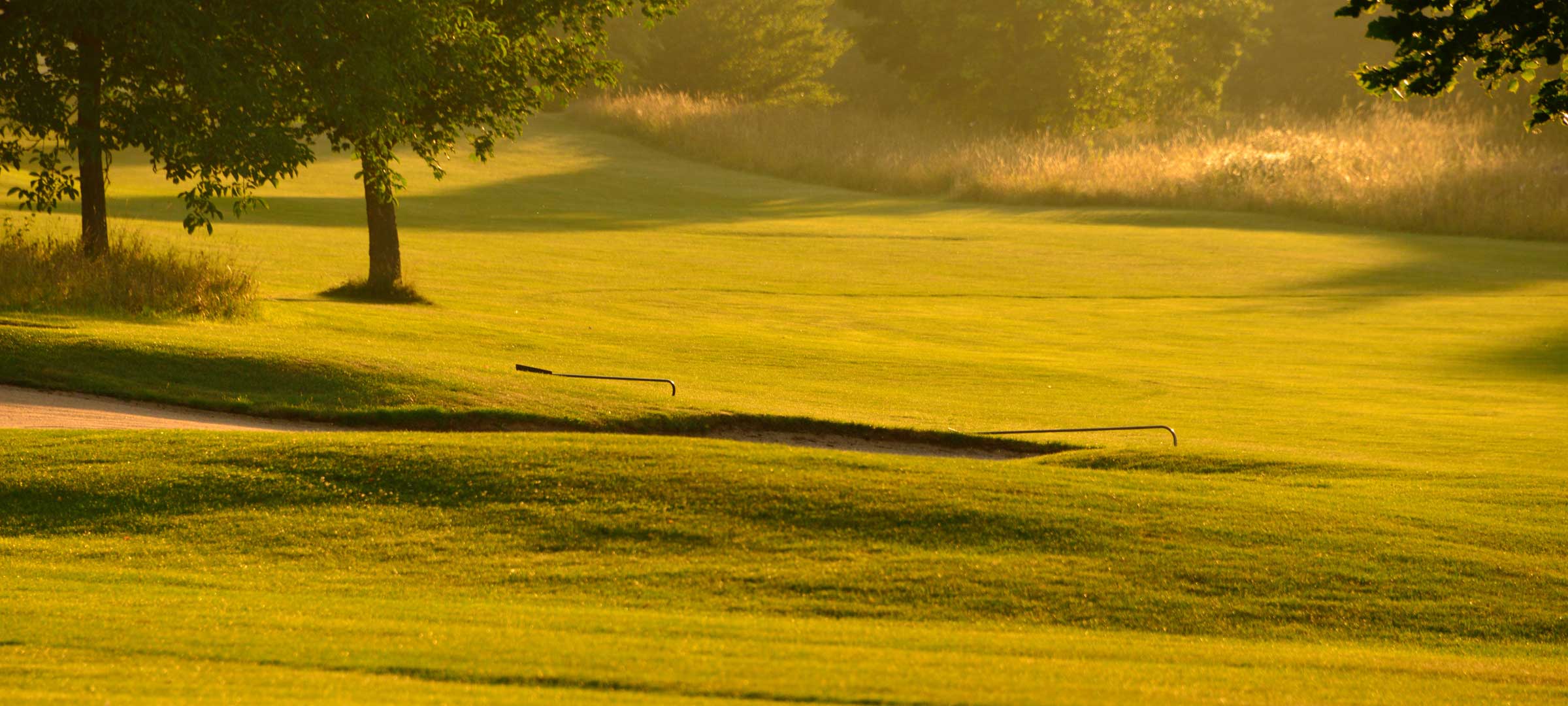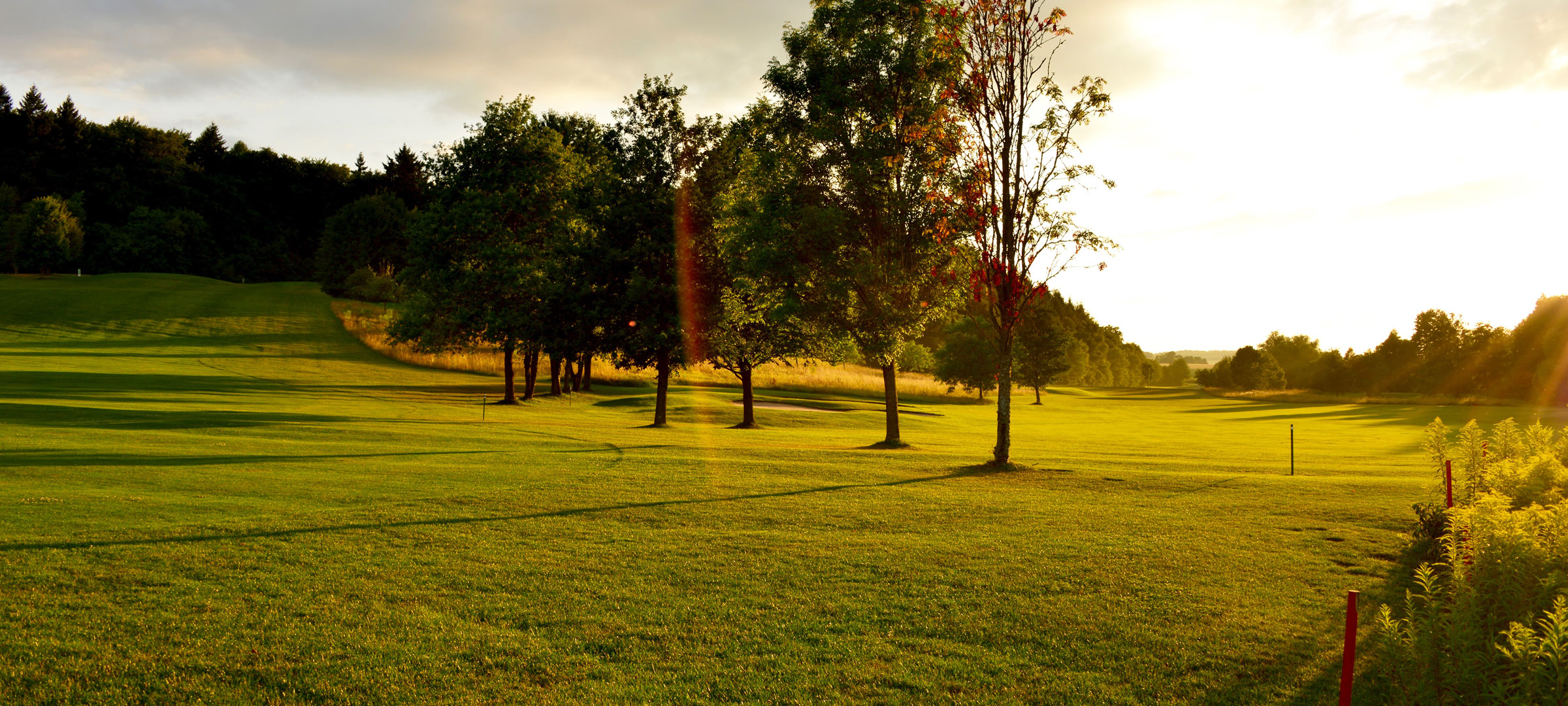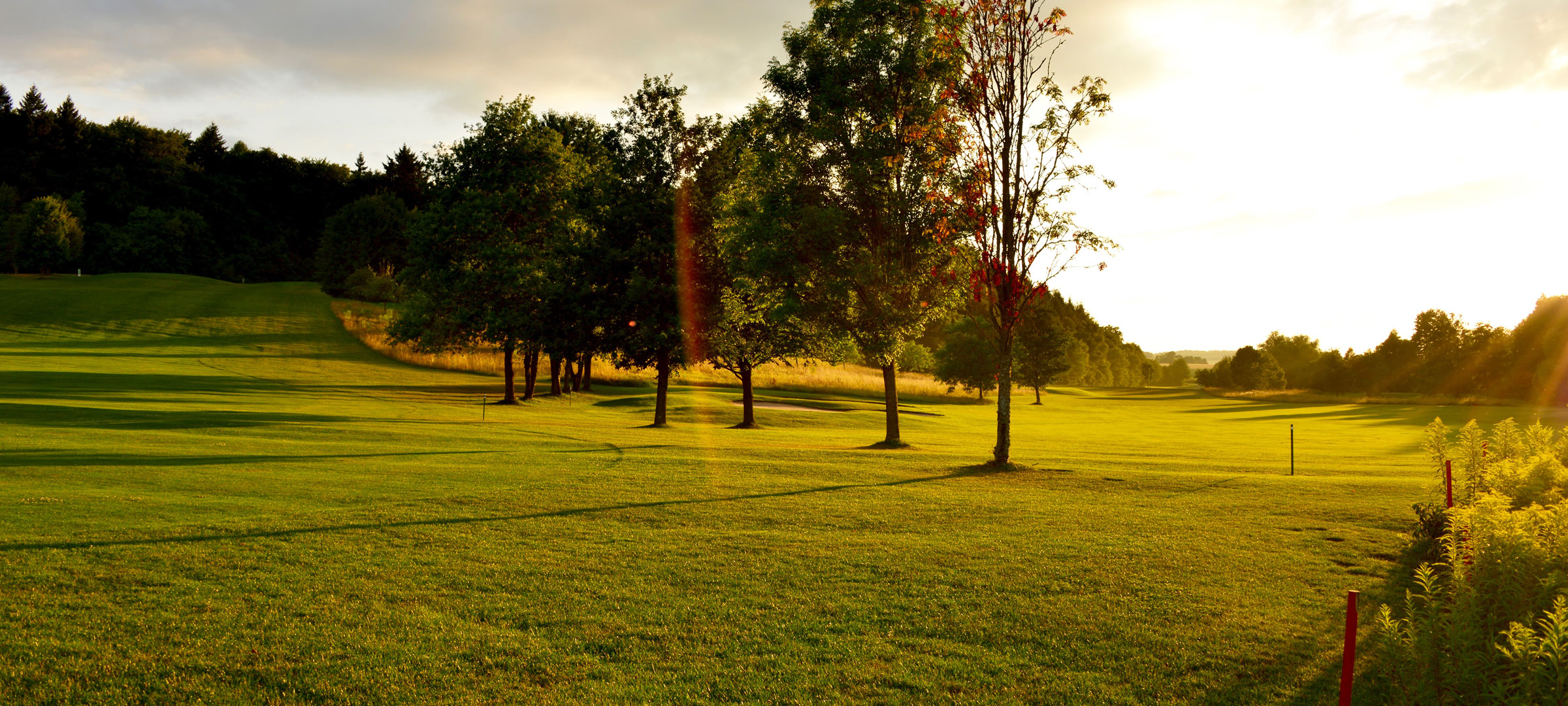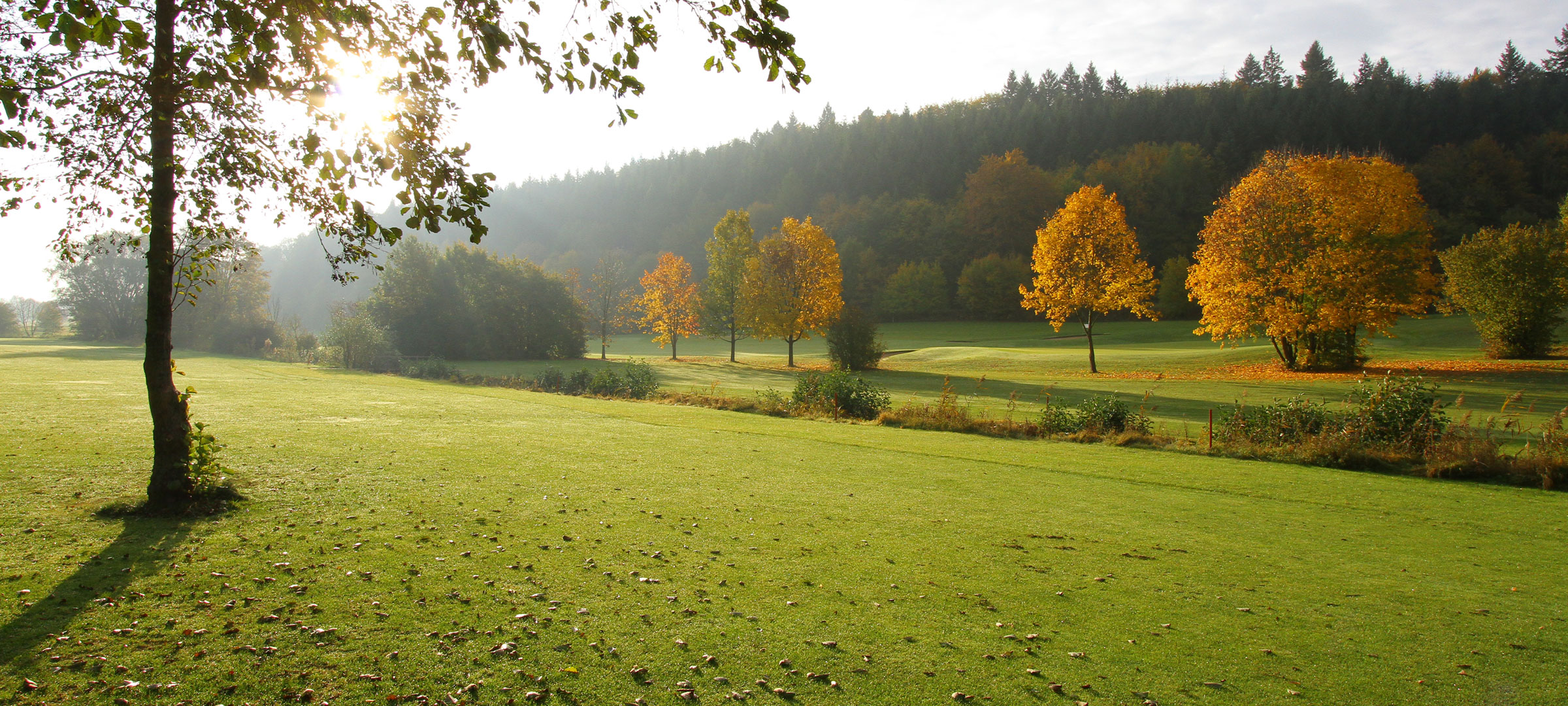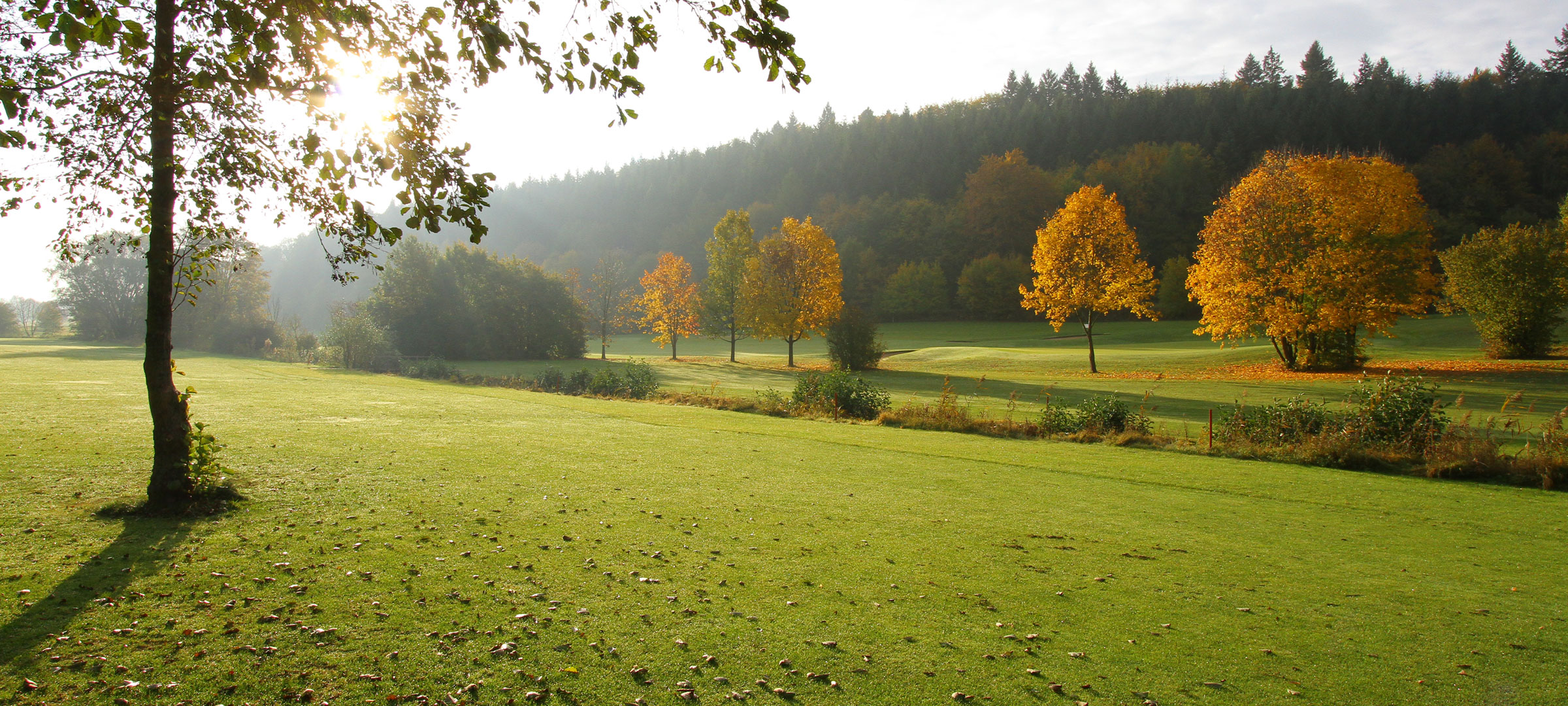 HEITLINGER GOLF RESORT
18-HOLE CHAMPIONSHIP COURSE
Any golfer that manages to drag their gaze away from the picturesque scenery and focus on the fairways of the 18-hole course, will be met with a golfing experience set to test novices and more advanced golfers alike. The design of the fairways, the undulating terrain, small areas of woodland and lakes that need to be played over… all this combines to demand fitness and concentration even from single digit-handicap players. Albatrosses tend to be the exception on these 18 holes with a total length of 6,095 metres – quite unlike the other rare birds that players might be lucky enough to view as they go round. Biotopes have been created on both sides of the fairways on the course in Tiefenbach, where nature and golf complement each other so perfectly, giving even rarer species of animals a new home.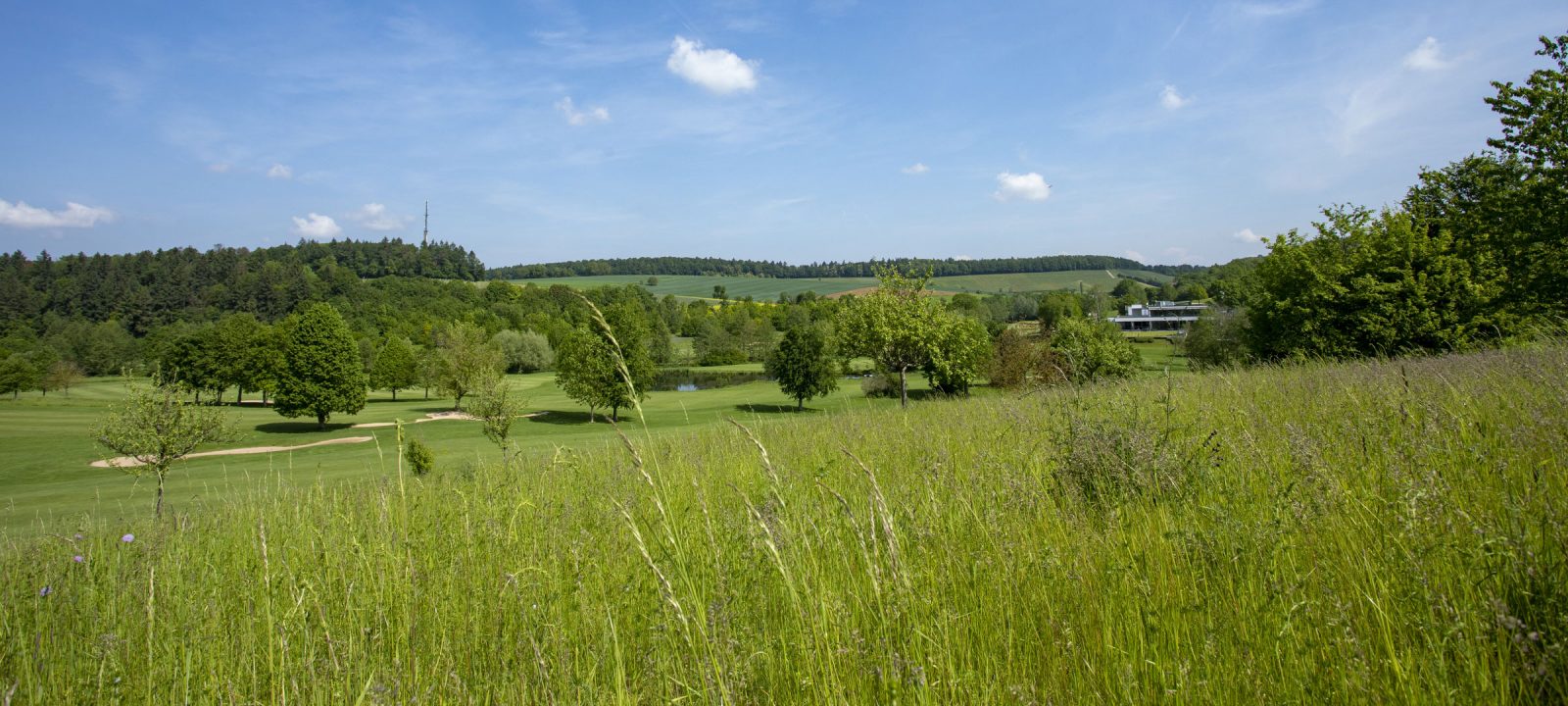 On the course itself, each stroke presents golfers with new challenges and inspiration. This is partly due to the terrain, the contours of which are etched by light and shadows from the sun as it moves. But also partly by the course that reveals its beautiful side time and time again: golfers follow the Katzenbach stream along a long valley for the first 9 holes. Hole 5 is probably the major obstacle on this part of the course. 512 metres long, it requires both distance and accuracy. The second 9 holes cling to the hills and valleys so typical of this area. Embankments and small groups of trees define the play. And the fairways provide incomparable panoramic views of a landscape that many compare to Tuscany.
When viewed in the right light, the course surprises time and time again with new and breathtaking views of the surrounding beauty. One of the most beautiful viewing points (for a well-earned rest!) is undoubtedly from the magnificent terrace in front of the Club Restaurant Albatros. The clubhouse, arranged over two levels, offers magnificent vistas of the first 9 holes of the 18-hole course.