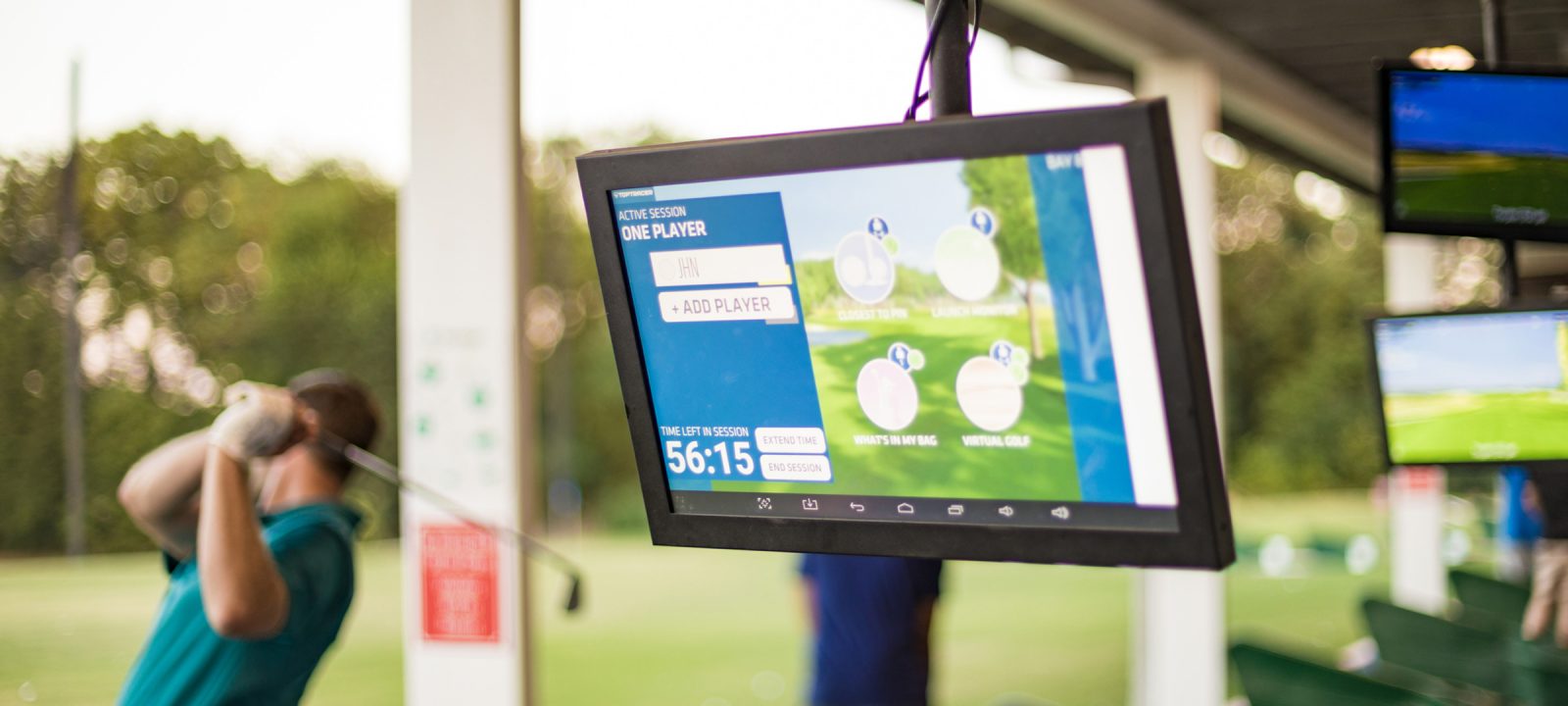 TOPTRACER
NEW DIGITAL TRAINING SYSTEM
The new training system on the range has now been fully installed. We are only the second range in Germany to have a TopTracer ball tracking system. The system has been installed in our fully covered area. Golfers can now use the new training facility at their leisure in twelve driving bays.
NEW DIGITAL TRAINING SYSTEM
If you prefer to train alone on the range, the system provides you with a powerful, professional training aid, which would otherwise only be possible with the use of expensive launch monitors. The system allows players to view the flight of their ball in real time. The loft angle, ball speed, driving distance, flight altitude, flight curve and more can also be read off, giving the golfer immediate feedback.
PRACTICE GROUNDS
OUR PRACTICE AND TRAINING GROUNDS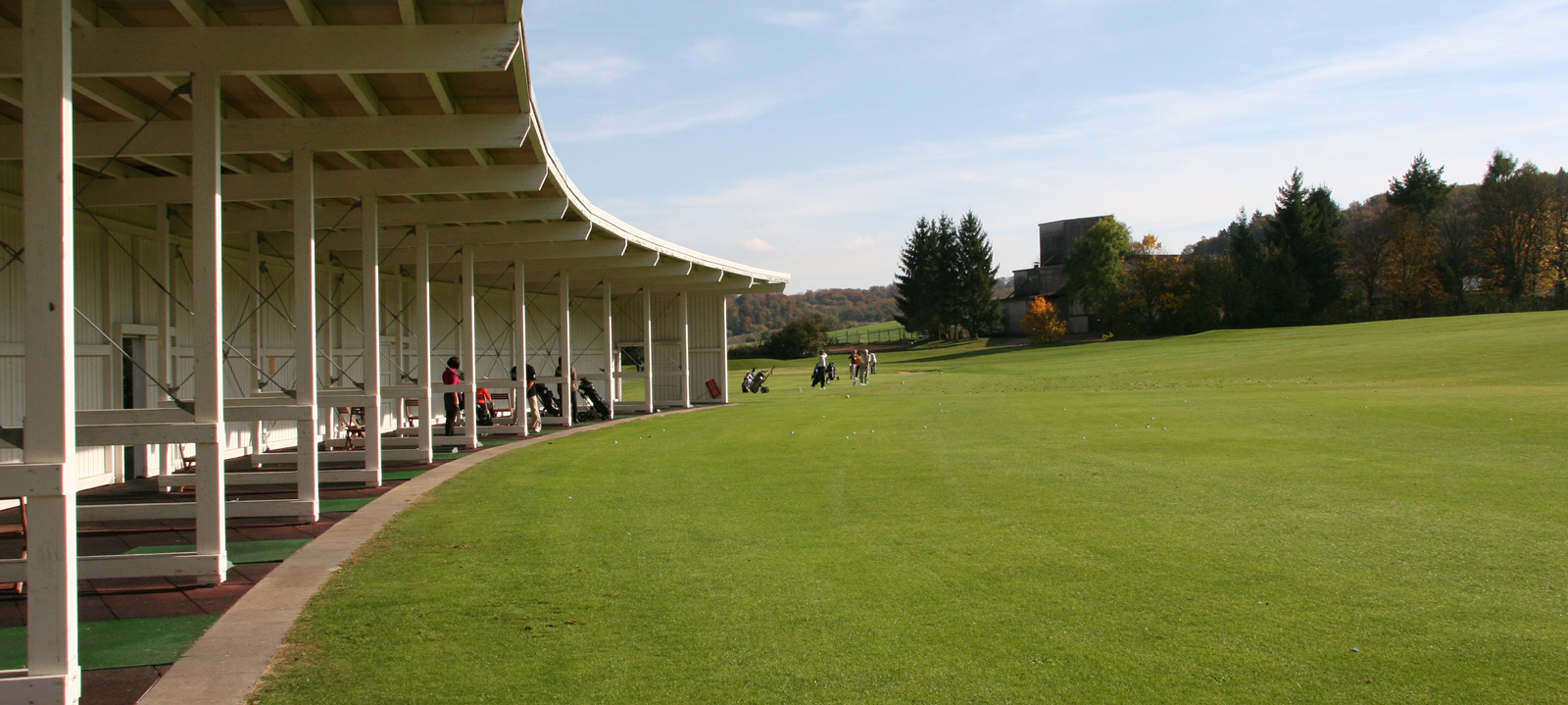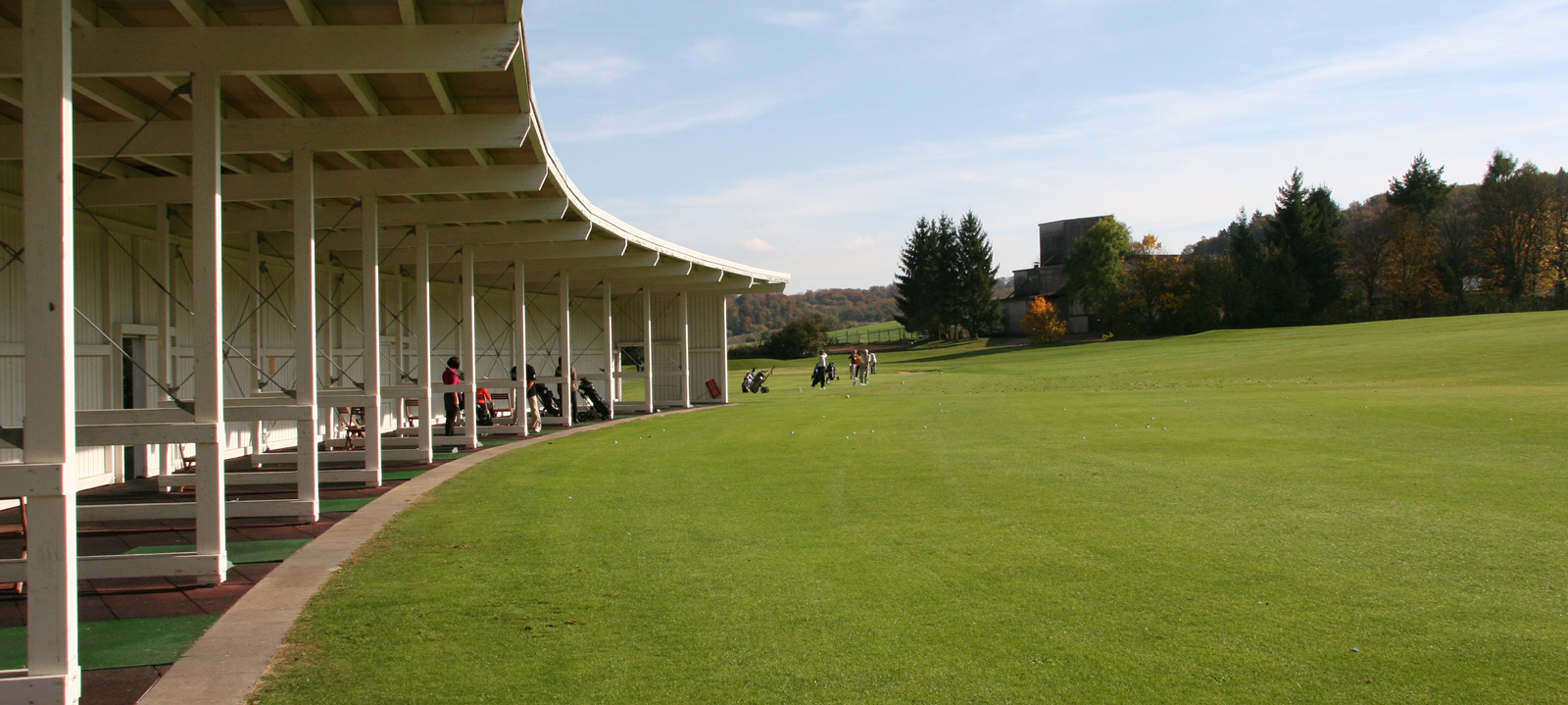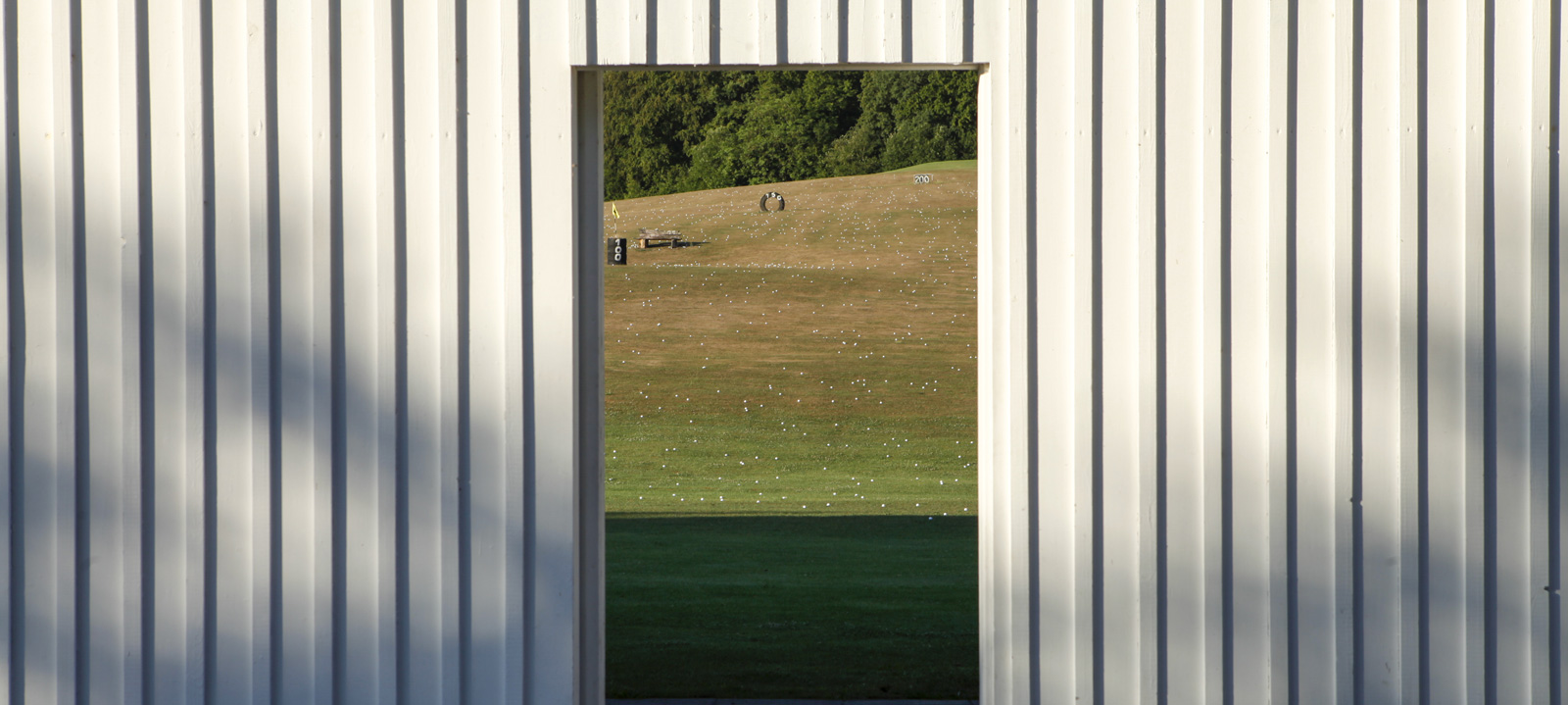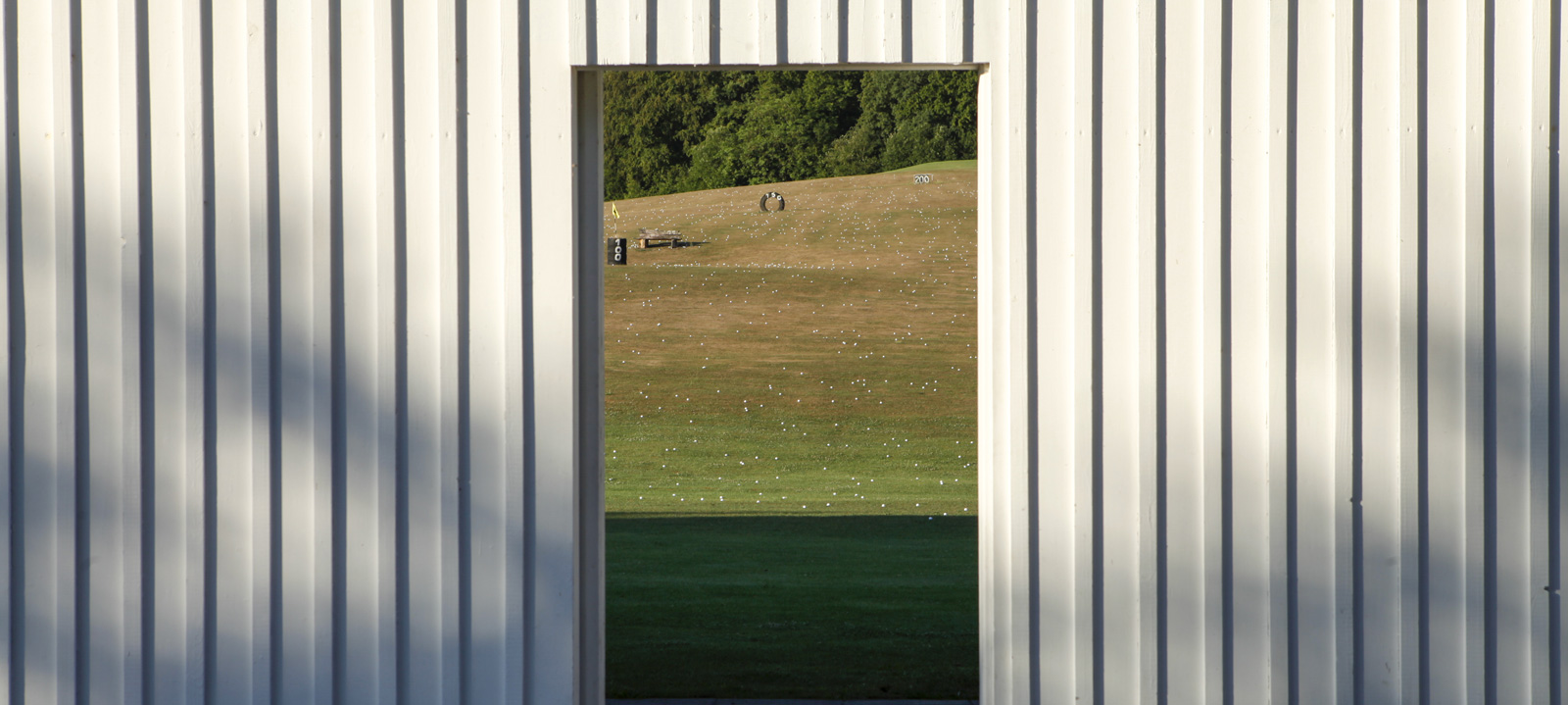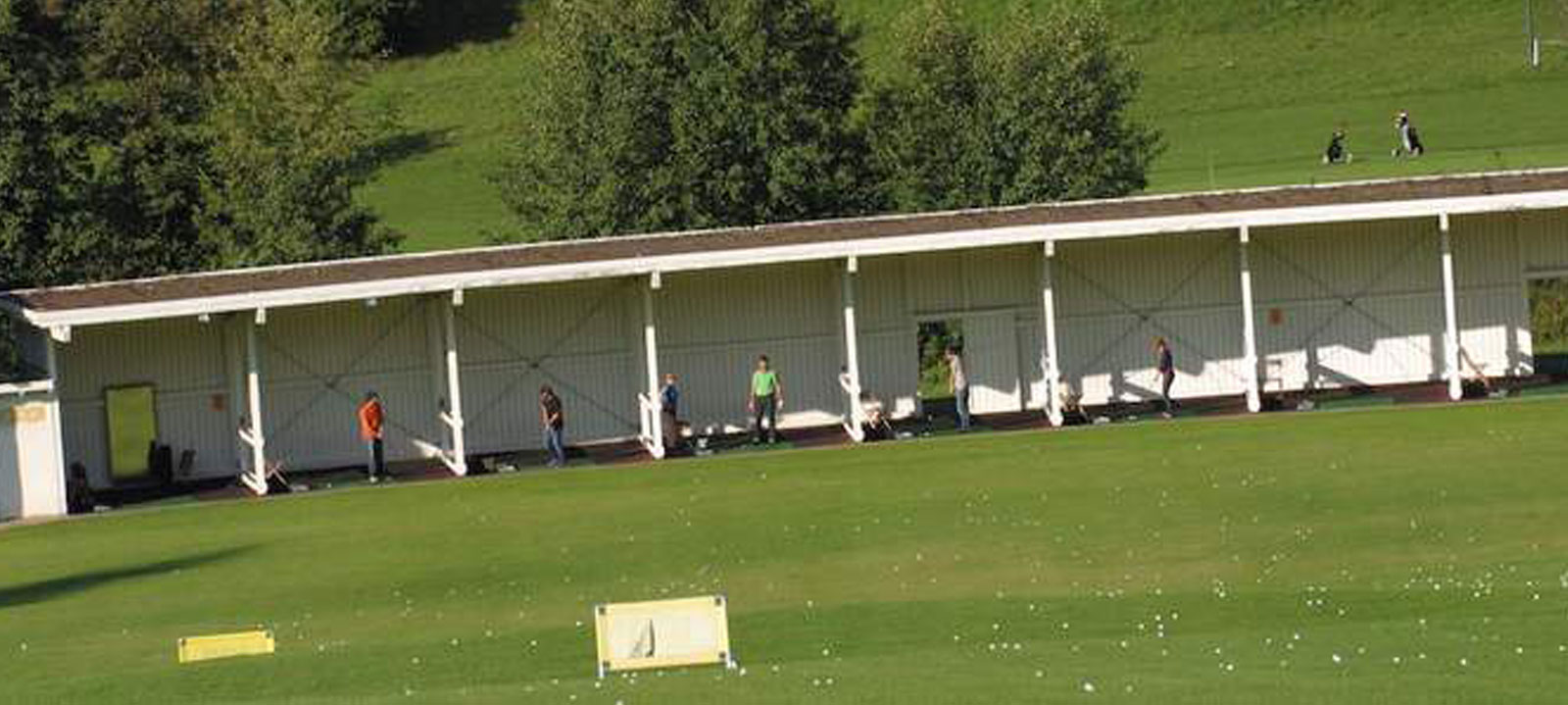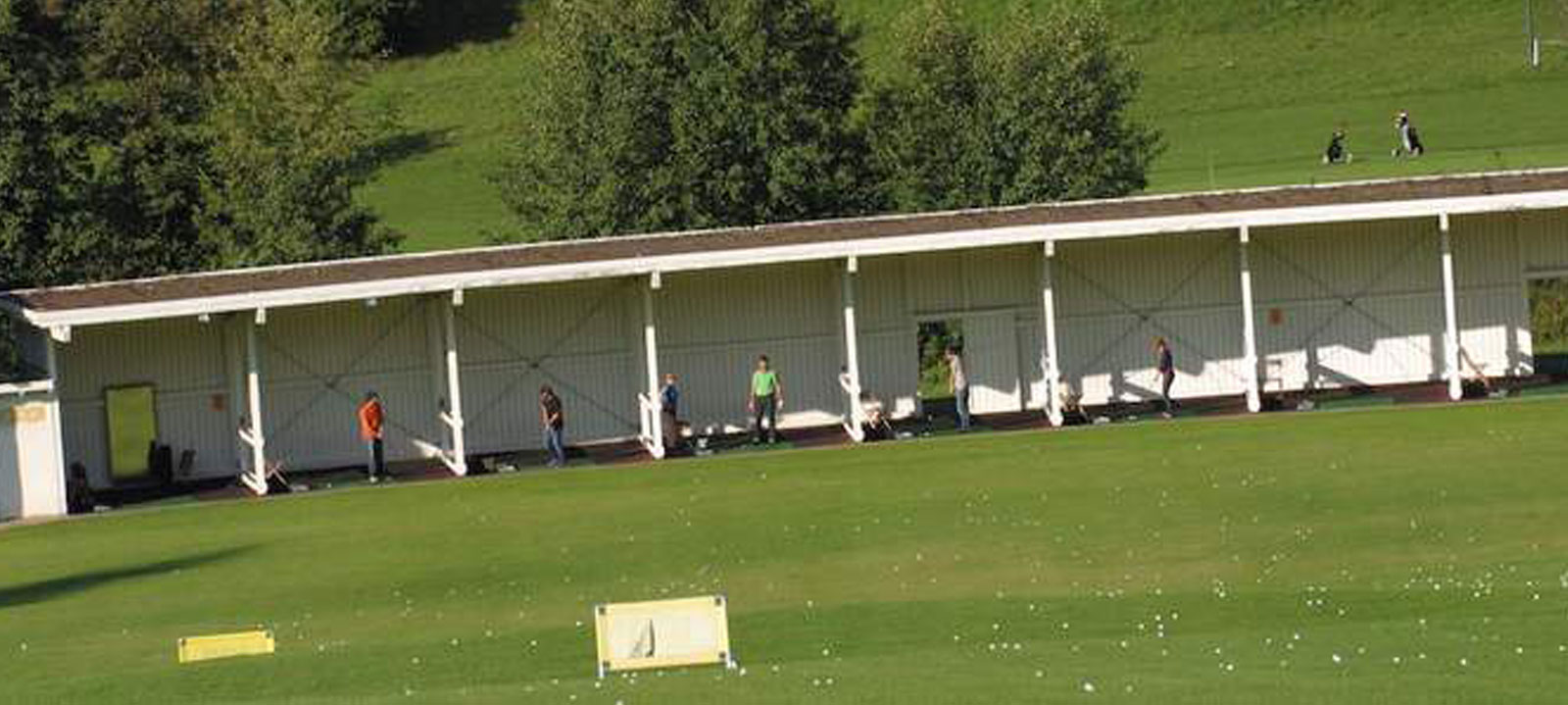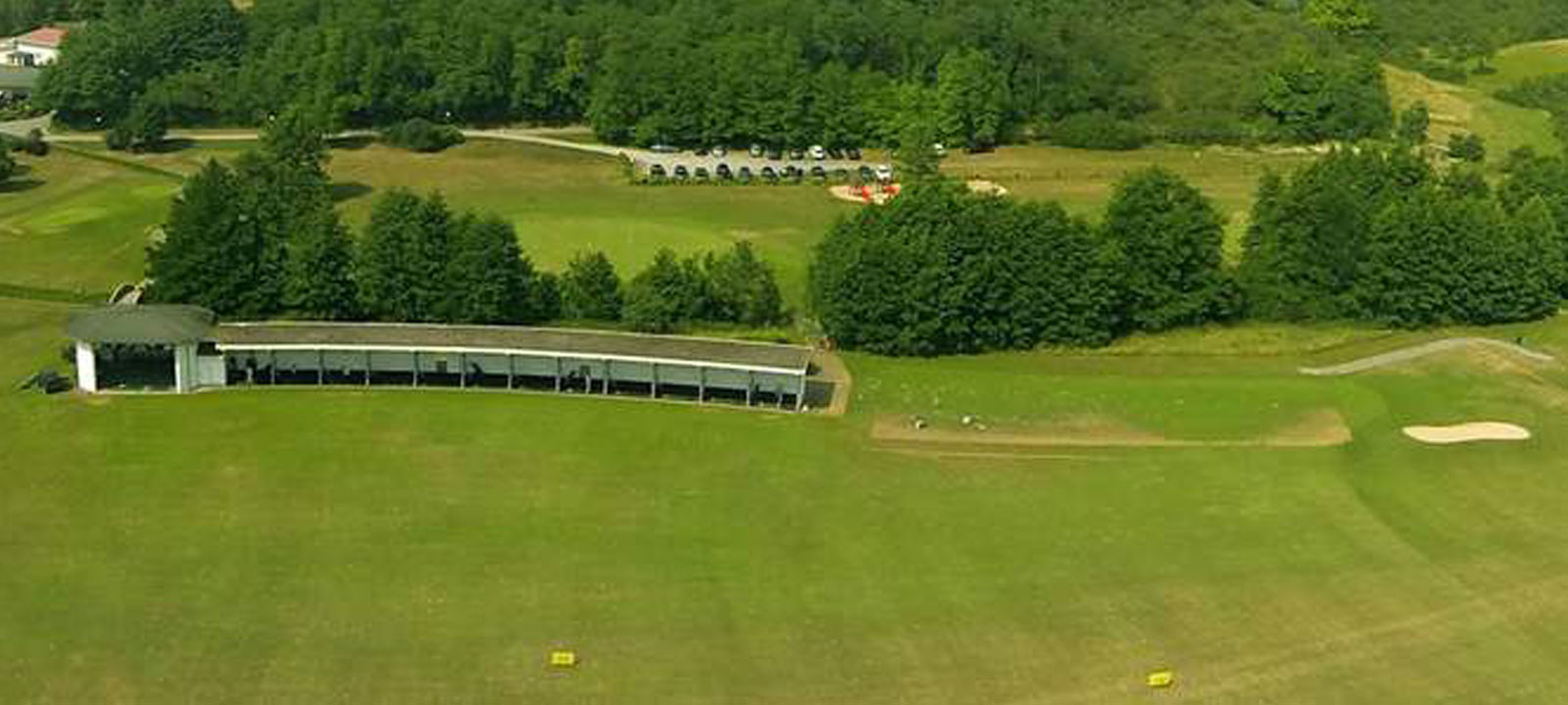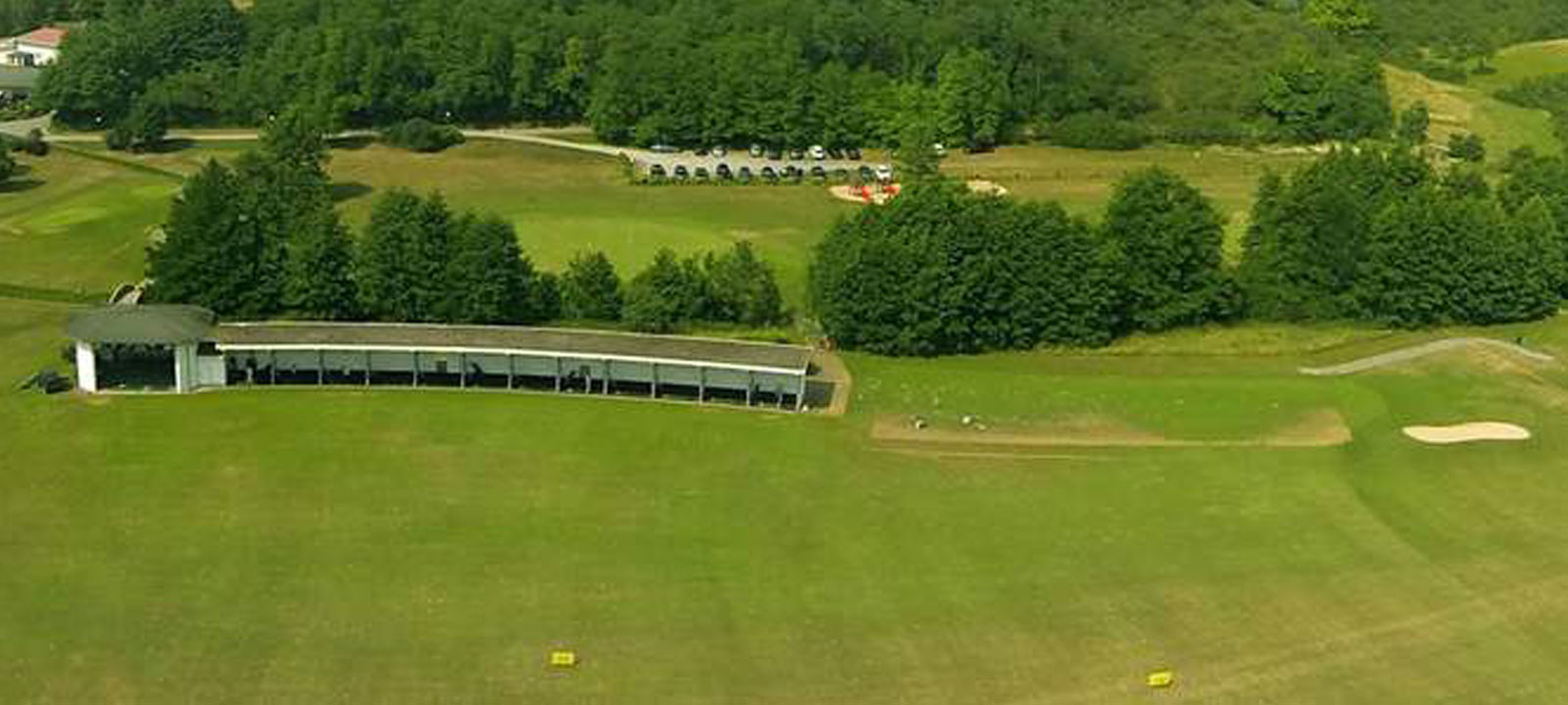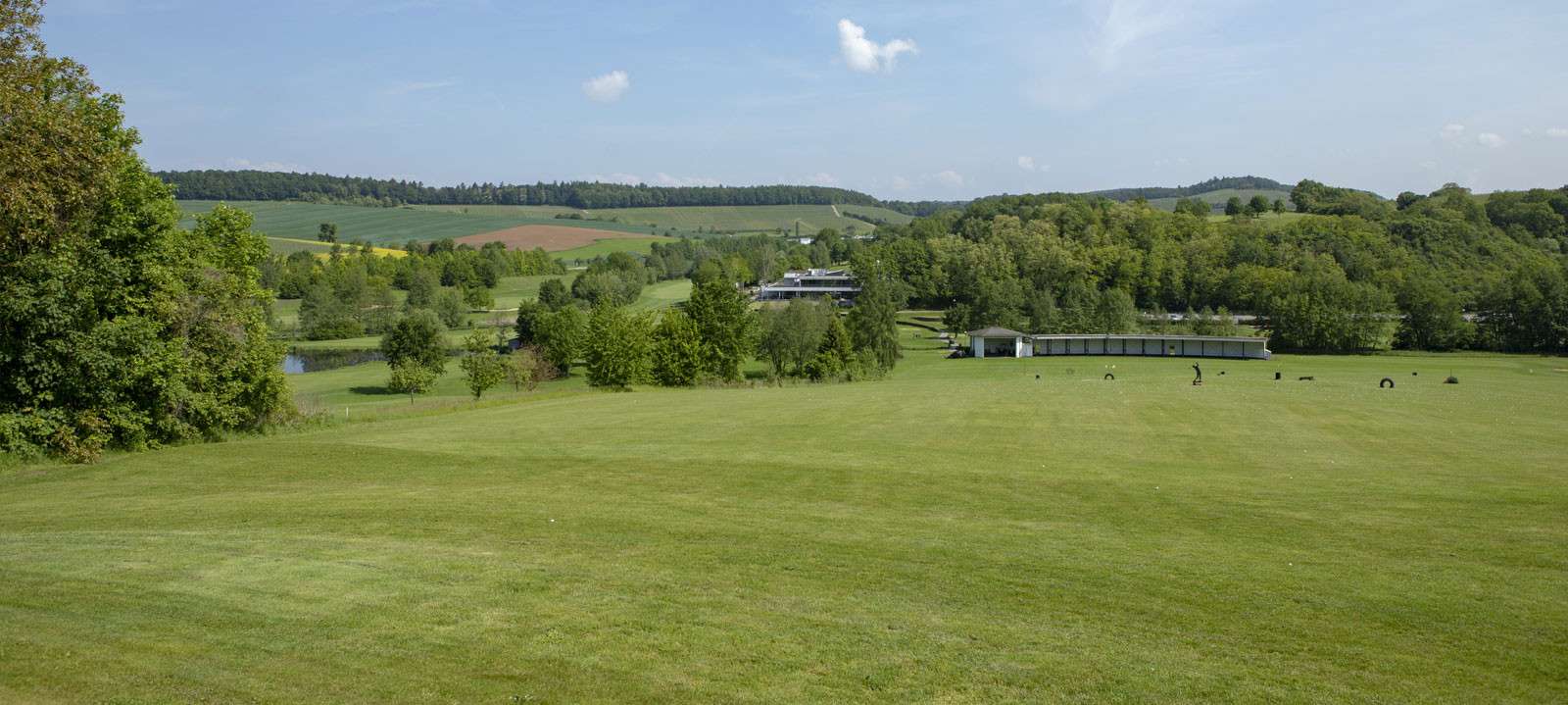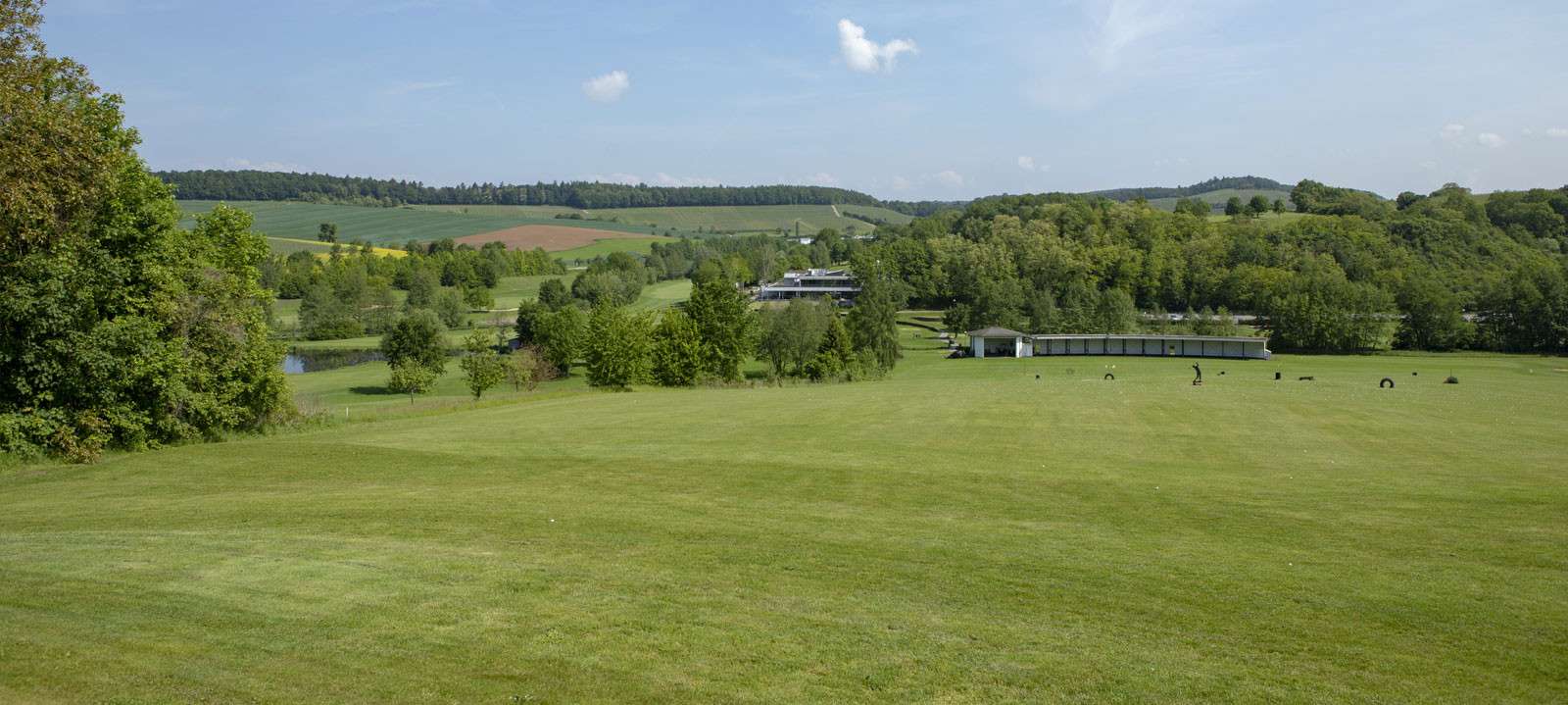 NOVICES AND ADVANCED GOLFERS ARE GUARANTEED NOT TO BE DISAPPOINTED
The 2-hectare training ground for practising pitching and putting is ideal for anyone working towards gaining their 'Platzreife' licence to play on German golf courses or training for 'higher accolades", as is the covered driving range. Apart from 14 covered driving bays and 20 open-air driving bays, there is also a separate training studio with high-speed cameras for professional swing and technique analysis.