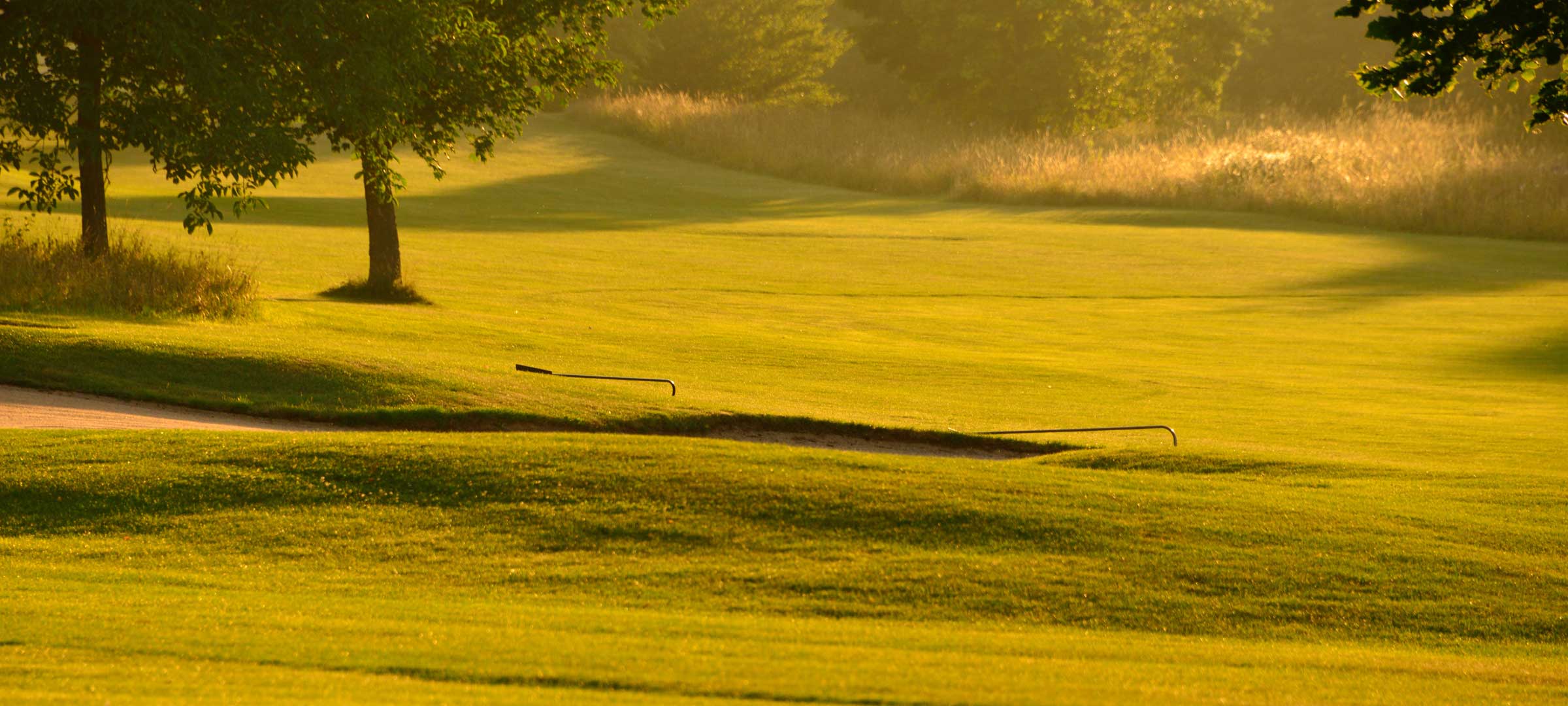 LONG-DISTANCE GOLF MEMBERSHIP 2021
HEITLINGER GOLF RESORT
THE PREMIUM LONG-DISTANCE GOLF MEMBERSHIP
€360.00 PER CALENDAR YEAR
FLEXIBLE. PREMIUM.
You have maximum flexibility as a long-distance member of the Heitlinger Golf Resort. Whether you are an ambitious green fee player or an occasional golfer, our long-distance membership rate is the streamlined alternative to regular membership. This arrangement has been specifically designed to meet the needs of players who actively play in different regions and are consciously unaffiliated. It is only available to members of the German Golf Association together with the corresponding, nationally and internationally recognised golf card, but also includes a green fee package for our golf course. A package unique in Germany.
We hope that you feel at home at Heitlinger. For this reason, an overnight stay in the adjacent superior comfort HEITLINGER HOF golf and conference hotel is included as part of your long-distance membership. Bring a day of inspired play to a sociable end in a relaxed atmosphere.
Take some time to familiarise yourself with our offers – after all, HEITLINGER is synonymous with more than just a first-class golfing experience.
LONG-DISTANCE GOLF MEMBERSHIP 2021
---
5 green fees on our 18-hole Championship course
---
Unlimited use of our training grounds (driving range, putting green, pitching / chipping green)
---
Unlimited use of our 6-hole short course
---
Membership of the German Golf Association (DGV)
---
Nationally and internationally recognised golf card
---
Master data and handicap management
---
You choose the start date of your membership
---
Exclusive for our long-distance members:
1 x overnight stay in the HEITLINGER HOF, our adjacent golf & conference hotel
---
An extremely attractive rate: the total value of this package is usually over €900
---
€360.00 INCLUDING VAT. PER CALENDAR YEAR
REQUIREMENTS
You must meet the following requirements to qualify for a long-distance membership at the HEITLINGER GOLF RESORT:
Your current place of residence is at least 50 km away (as the crow flies).
You do not require the German 'Platzreife' licence to register; you can pass it at any time on one of our German Golf Licence courses. Do you already have a licence? In addition to your valid DGV certificate, we also accept proof by presentation of your Master Data Sheet or by older German Golf Association ID.
EVENTS & TOURNAMENTS
Take advantage of our coaching, tournament and event facilities to improve your golf game, celebrate successes, meet like-minded people or maintain business relationships. The HEITLINGER Golf Resort, with its own Golf Academy, looks forward to welcoming you.
OUR HANDICAP TIP
The changes to the European Golf Association (EGA) Handicap System mean that Extra Day Score (EDS) rounds are now possible with the same rating on all German Golf Association (DGV) golf courses. The option of a private handicap-qualifying round mutually scored is especially suited to those players who cannot develop their full game under tournament pressure.
STILL HAVE QUESTIONS?
Please do not hesitate to contact us with any questions.
THE ULTIMATE INDULGENCE IN TIEFENBACH
The wonderful things in life belong together. A fine wine simply must be accompanied by a gourmet meal. The perfect game needs to be played in breathtaking countryside. An evening with friends just needs to be followed by a relaxing sleep close by.